---
T. Anders, in Journ. Linn. Soc. ix. 467 ; leaves ovate serrulate glabrous, heads sessile ovoid densely capitate. Goldfussia Leschenaultiana, Nees in DC. Prodr. xi. 172. Endopogon foliosus & capitatus, Wight Ic. tt. 1501, 1499.
NILGHERRY MTS., alt. 6-7000 ft., frequent ; Gardner, Wight, &c.
Stems 1-2 ft., much branched, rigid. Leaves 2 by 1.1/4 in., shortly acuminate at both ends, conspicuously lineolate above ; nerves 5-6 pair ; petiole 1/3 in. Heads numerous, terminal, 1/3 in. diam., each closely embraced by the two uppermost leaves (ex¬clusive of the proper bracts) ; bracts 3/4 in., linear-oblong, at first nearly glabrous or hairy ; bracteoles 2/3 in., linear, at first nearly glabrous or hairy. Calyx 3/4 in., divided hardly half-way down, obscurely or prominently hairy at flower-time, hirsute in fruit, segments narrowly lanceolate. Corolla 1.1/4 in., blue or whiteish, glabrous without, hairy along 2 lines within ; linear base of the tube about as long as the suddenly widened ventricose part. Filaments hairy nearly to the summit ; rudiments often 3, whereof 2 often carry minute rudimentary anthers. Ovary slightly hairy upwards. Capsule 2/3 in., 4-seeded. Seeds 1/5 in. long, very thin, glabrous ; areoles 0.—There is no difference between the typical foliosus and the Var. capitatus ; the heads on one stem which appear (superficially) glabrous in flower are very hairy in fruit, owing to the development of the hairs on the bract, bracteoles and calyx.
(From The Flora of British India (1885) from
IBIS Flora
)
.
---
Family: Acanthaceae
Date: September 2015
Place: Chikamagalur, Karnataka
Habit: Gregarious and large shrubs
Habitat: Shola patches at around 1500 metres above sea level
---
Excellent ..
---
---
---
…, some species of Strobilanthes.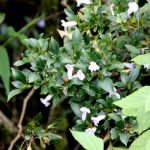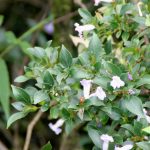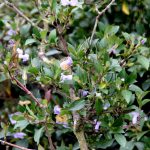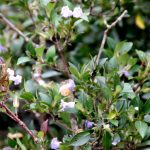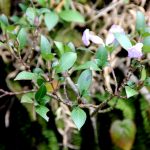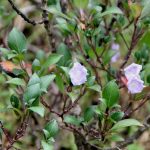 Strobilanthes? for ID from Mullayanagiri bababudangiri Road-GS22022022-3
: 6 very high res. images.
Strobilanthes?
for ID photographed
from along Mullayanagiri bababudangiri Road, Karnataka, 26-9-2015
---
Strobilanthes foliosa T. Anderson ??
---
Yes, I agree.
---