---
Herbs, stem short with a pseudobulbous base; sheaths few. Leaves 2, opposite, very slender, 10-17 cm long, sessile or petioled, ovate-lanceolate, acuminate. Scape tall; bracts slender at length deflexed. Flowers small, in terminal racemes, resupinate. Sepals 3-5 nerved, obtuse, lateral oblong, dorsal longer oblong-lanceolate. Petals as long, very slender. Lip flabelliform, with a contracted 2-auricled base, calli obscure; column compressed from back to front, short straight flattened truncate, wings 0; anthers terminal. Capsule 2 cm long, clavate.
Flowering and fruiting: August-October
(Attributions- Dr. N Sasidharan (Dr. B P Pal Fellow), Kerala Forest Research Institute, Peechi from
India Biodiversity Portal
)
---
Sharing some pictures of
Liparis deflexa
shot today
(30.7.16) at the Phedi Nagarkot at 5500 ft.
I did not see entry of this plant in the efi.
---
Yes Liparis deflexa. Thanks a lot for sharing wonderful pics. This I think was not there in our collection.
---
Oh Sorry I just realised your plant is from Nepal. It is reported from western Himalaya I assume.
There another brother of this, very rare, Malaxis mackinnonii which has two leaves appressed on ground like this.
---
Should I take it as Malaxis mackinnonii ?
---
No sir this is Liparis deflexa.
I was talking about another species.
---
---
Location: Chobhar, Kathmandu, Nepal  
---
Very interesting.
I thought Liparis deflexa has two leaves only. But seems not. Closeby if you can find Liparis rostrata.
Thanks a lot for sharing.
---
---

Liparis deflexa Hook. f. : 9 posts by 2 authors. 6 images- 6 to 7 mb each.
Location: Chobhar, Kathmandu, Nepal
---
---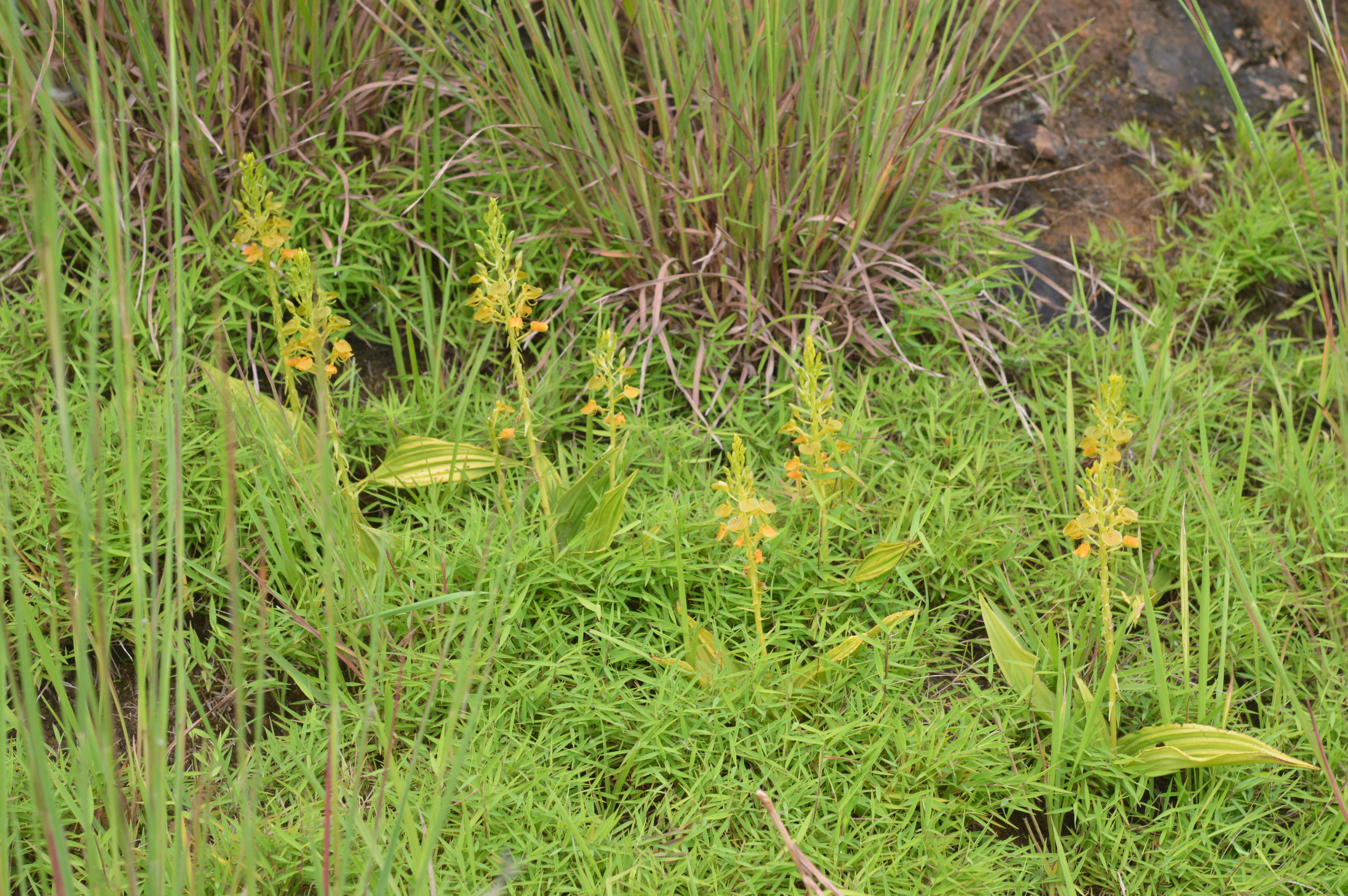 Location: Chobhar, Kathmandu
---

Attachments (1)- 6 mb.
---

Attachments (1)- 6 mb.
---
Cant confirm from these pics.
---
Yes …! I understand. I had posted close ups couple of times earlier from
the same location. This time I just wanted to share the habit image. It is the same.
---
Deflexa leaves are usually flat on ground.
---
We have earlier identified one from Chobhar and one from Nagarkot as below:
Liparis deflexa
---
In those two links I can see the leaves almost flat on the ground. Which I don't see in your new post.
---
What do you suggest the possibilities of other sp. at this elevation and flowering month ?
---
This does look like Liparis deflexa. Leaves are a bit odd. I thought deflexa leaves are flat on ground.
---