Impatiens insignis DC., Prodr. 1: 688 1824. (syn: Impatiens coriosepala Hook. fil.; Impatiens pershadiana Hook. fil. ex Burkill; Impatiens racemosa D. Don);
---
Sharing some pictures of 
Impatiens insignis 
DC. (accepted name) shot

at Shankharapur Sankhu Nepal on 28 September 2013 at  5300 ft
.
Location: Raniban, Balaju, Kathandu, Nepal
---
I think you are right.
Flowers look like in old drawing
Inflorescences should be many flowered and stems with kind of wings (?).
I will be busy in next several weeks (field work, conference, some break without internet connection).
I will be available in the end of September for more serious determination.
---
---
Location:  Charikot

, Nepal
---
Beautiful images, and I was always wanted to see this plant and it is I. insignis

---
Again compare with this old illustration
I think your plant is I. insignis
---
It looks like in this old plate, and this time with some small details, which were impossible to see in your earlier posts :-).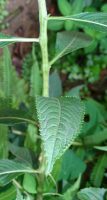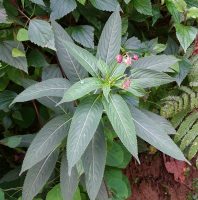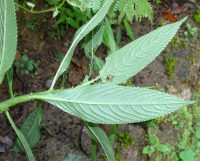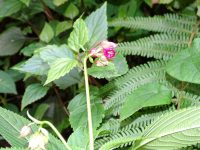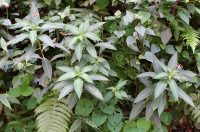 Impatiens insignis DC.
: 7 high res. images.
Location: Surya Binayak, Bhaktapur, Nepal
Altitude: 1500m.
Date: 28 August 2023
Habit : Wild
---