Momordica charantia var. muricata (Willd.) H.L. Chakravarty, Fasc. Fl. India 11: 92 1982. (syn: Momordica muricata Willd.);
---
Annual climber with unbranched glabrous tendrils, monoecious. Stem pubescent to glabrescent. Leaves orbicular, 1.5-5.0 (-12.0) cm long and as broad, cordate, glabrous or sparsely hairy, 3-5-lobed, middle lobes broadly ovate or rhombic-ovate, sinuate-dentate or acutely lobulate. Petiole 1-3(-4) cm long, pubescent. Flowers yellow, 2.5-3.0 cm across, pedicellate. Male flowers solitary, on 1.5(-7) cm long peduncle, bearing near the apex a sessile, broadly ovate-cordate, subglabrous, dentate bract; female flowers on 5-15 mm long basally bracteate or ebracteate peduncles. Calyx tube 5-6 mm long, pubescent, lobes ovate, acuminate, 3-3.5 mm broad. Corolla slightly zygomorphic, brown at base, lobes yellow, obovate, 10-15 mm long, 8-10(-12) mm broad. Ovary fusiform, beaked, puberulous, longitudinally tuberculate. Fruit broadly ovoid, narrowed at ends, 2-7 cm long, 1-2.5 cm broad, orange-red, tuberculate. Seeds elliptic-ovate, 1-1.2 cm long, 6-7 mm broad.
Flowering and fruiting: June-September
Cultivated, also run in wild
(Attributions- Dr. N Sasidharan (Dr. B P Pal Fellow), Kerala Forest Research Institute, Peechi from
India Biodiversity Portal
)


.
---
Wild bitter gourd (Momordica charantia L):
Wild bitter gourd (Momordica charantia L). It is used in ayurvedic medicine.
Cultivated in our farm. Seeds are collected from the wild (Pooyamkutty)
I will upload flower picture as and when I get the same. I havent noticed this so far. My mother told me that there are fruits now that are so small but nicely colored.
length is about 3-6cm
---
if it is from wild, it may belong to some other species rather than M. charantia.
---
Thank you for the suggestion. I will check the same and get back to you.
---
Can it be Momordica balsamina as per the following ?:
---
---
It's Momordica charantia var muricata wild form of bittergourd
---
---
06062013 ASP 43
: Attachments (1).
Can you please ID this
climbing plant with yellow flowers and fruits
(probably a
momordica
sp.). Photo was taken
in a home garden
in Sri Lanka in Dec 2012.
---
Momordica charantia var. muricata, I suppose. This variety is now a synonym of M. charantia.
It occurs both in wild and cultivation;
used as vegetable
. Tamil Name:
நெரி பாகல் (Neri paagal)
---
---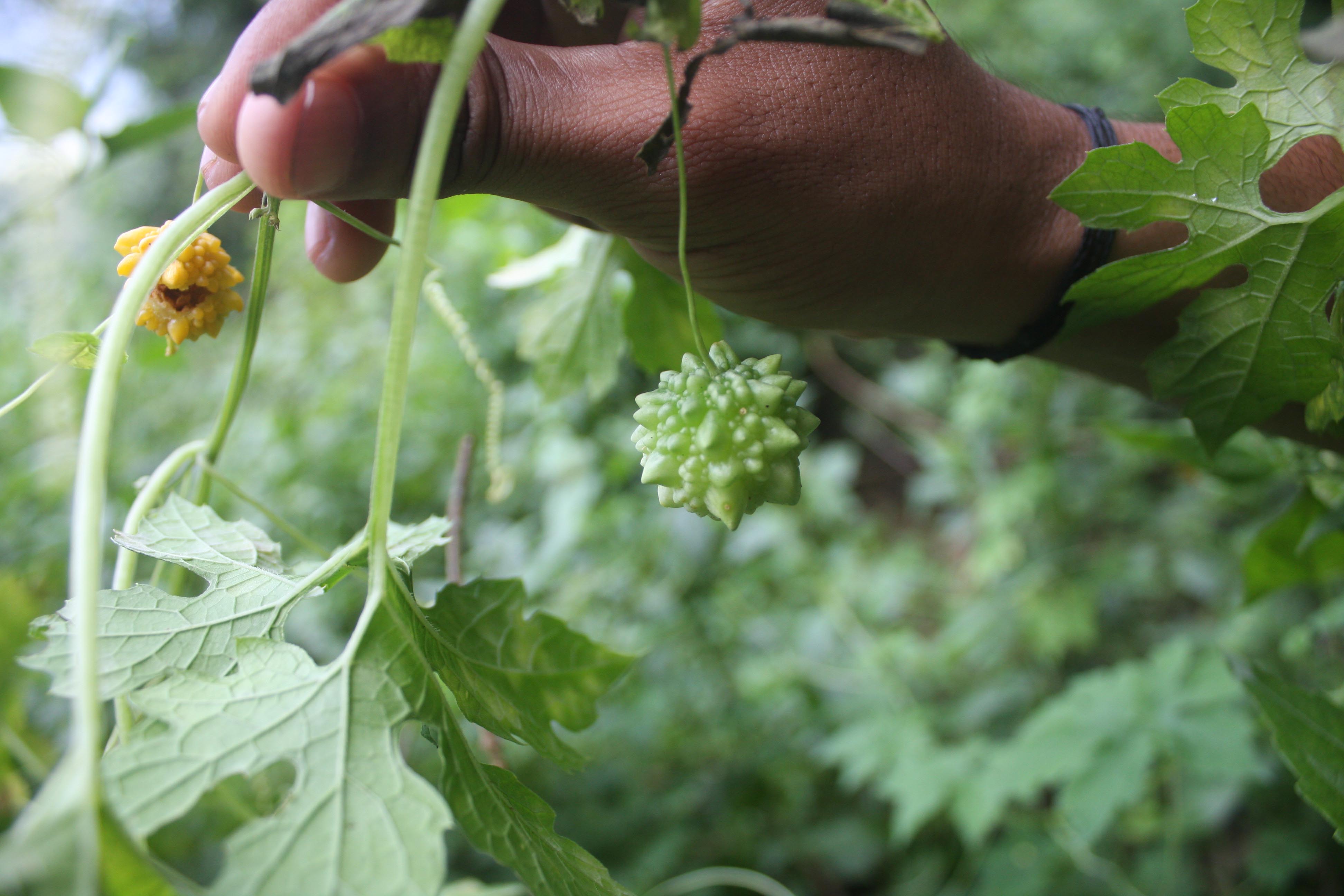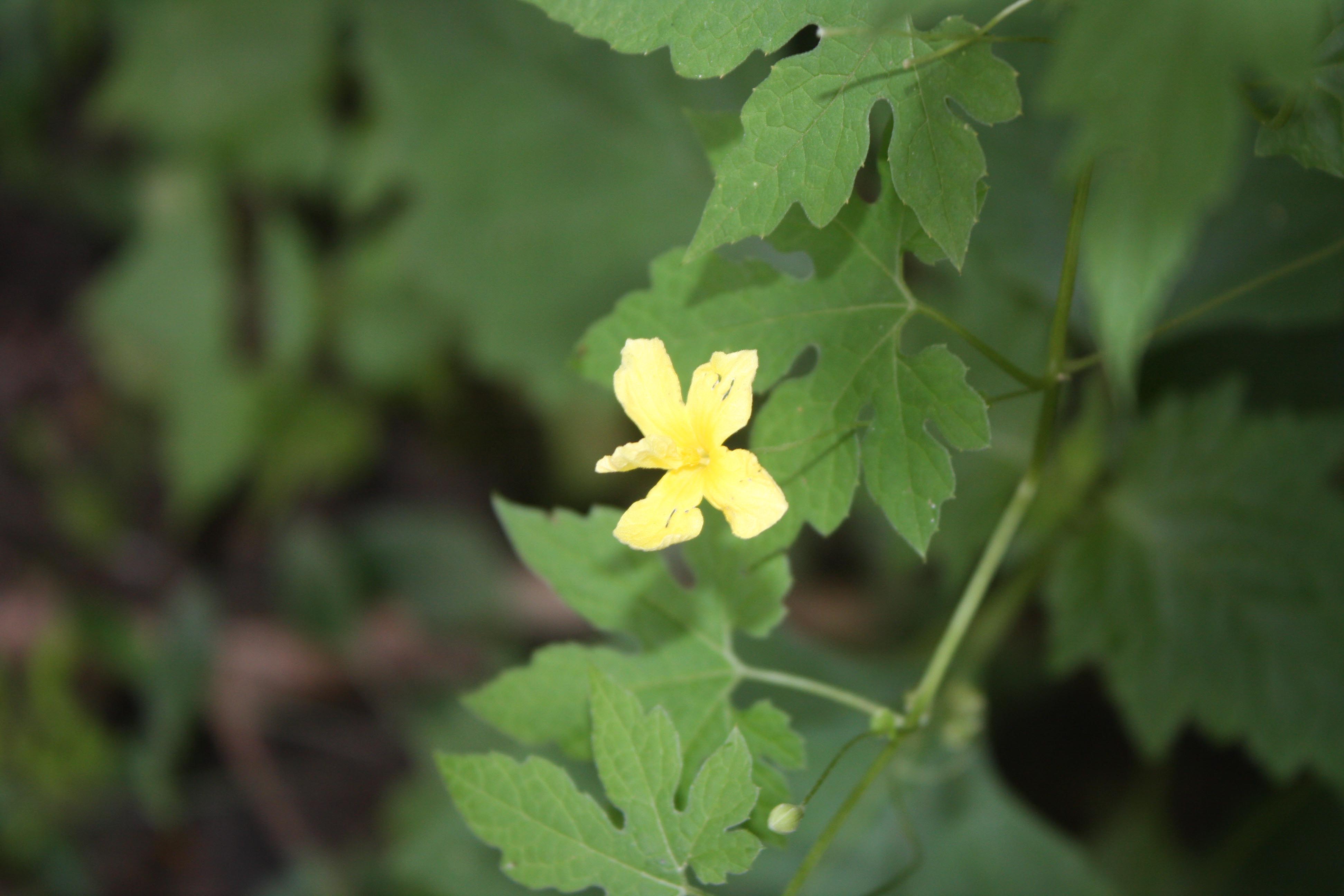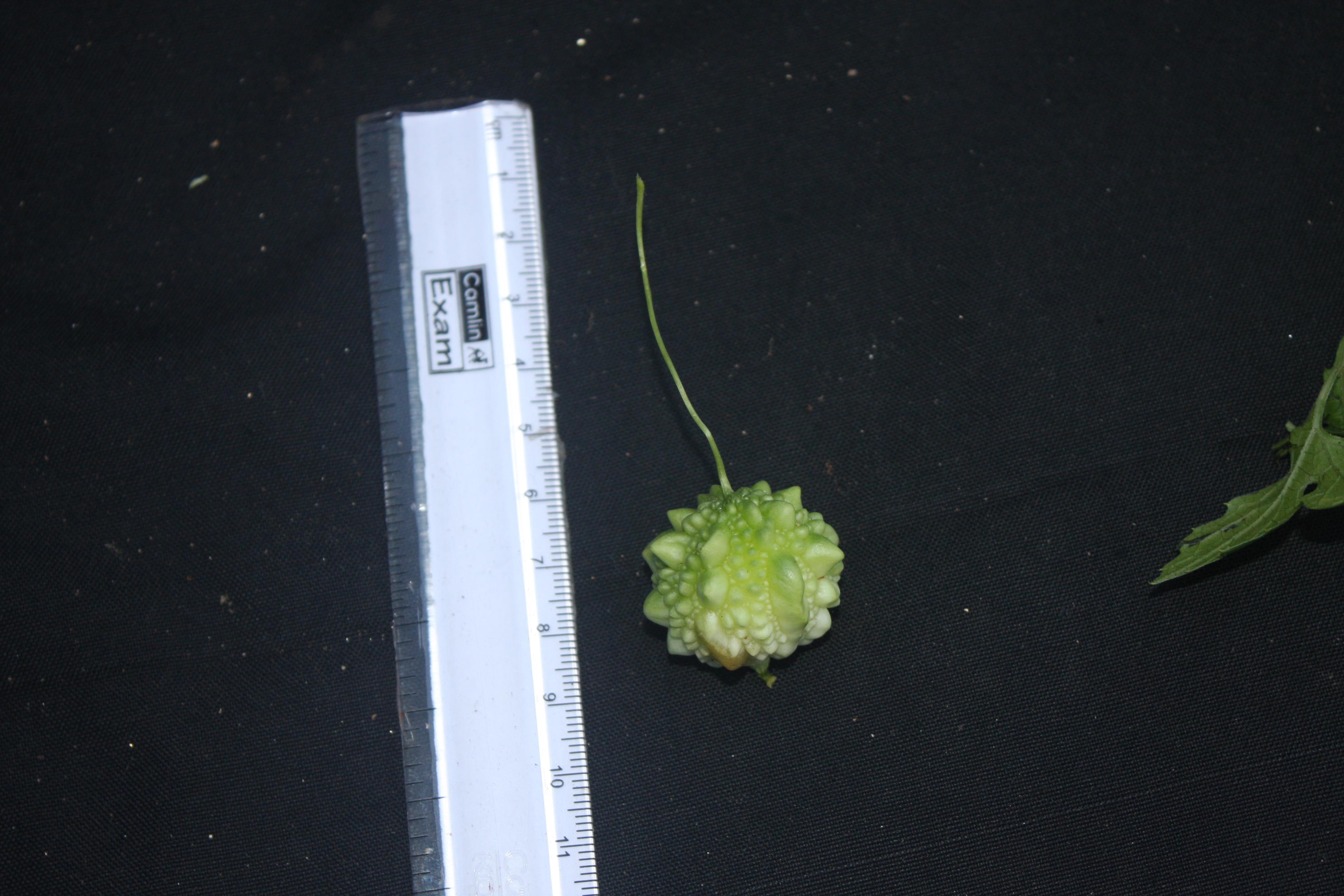 Fwd: [efloraofindia:167419] Fwd: M. charantia var. muricata?- Palamala hills, Dhoni
: Attachments (3). 6 posts by 4 authors.
Momordica
sp. collected
from Kerala
during 26-30 September, 2013
It is
M. charantia
var.
muricata
?
---
Yes Sir, in "Bengal Plants" too Dr. Prain thinks both are synonyms, attaching the screenshot, also part of Flora Indica.