Andrographis gracilis Nees, Prodr. 11: 516 1847. (syn: Andrographis atropurpurea auct. Non (Dennst.) Alston (1977): Anil Kumar & al., Fl. Pathanamthitta: 374 (2005).; Andrographis wightiana auct. non Arn. Ex Nees (1847): M. Mohanan & A. N. Henry, Fl. Thiruvananthapuram: 343 (1994));
---
.
---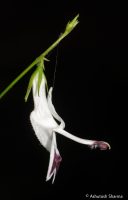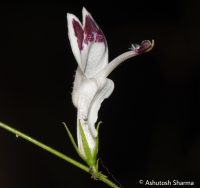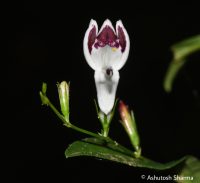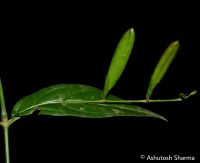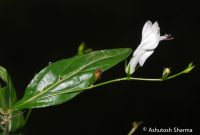 Andrographis gracilis Nees submission AS31 December 22: 7 images.
Here's a new plant addition to eFloraofIndia website.
Andrographis gracilis Nees
Family – Acanthaceae
Herb upto 80cm tall,
leaves ovate- lanceolate, 3-7cm long. Inflorescences simple, terete, 4-10cm long, glabrous and corolla less than 1.5cm long with distinct ventricose/protruding nature near mid of corolla tube and bearded anthers. 
Endemic to Southern Western Ghats (Tamil Nadu and Kerela)
Photographed
in Kanyakumari district, Tamil Nadu
---
Yes, as per publication at Article in Japanese Journal of Botany
---