Pericampylus glaucus (Lam.) Merr., Interpr. Herb. Amboin. 219 1917. (syn: Clypea tomentosa Bl.; Cocculus cinereus Zoll. & Moritzi; Cocculus corymbosus Bl.; Cocculus glaucus DC.; Cocculus incanus Colebr.; Cocculus lanuginosus Bl.; Coscinium collaniae Gagnep.; Menispermum cocculus Willd.; Menispermum corymbosum Spreng.; Menispermum glaucum Lam.; Menispermum lanuginosum Spreng.; Pericampylus aduncus Miers; Pericampylus formosanus Diels; Pericampylus heterophyllus (Lour.) Diels; Pericampylus incanus (Colebr.) Hook. fil. & Thoms. (ambiguous synonym); Pericampylus incanus (Colebr.) Miers (ambiguous synonym); Pericampylus lanuginosus Miq.; Pericampylus omeiensis W.Y. Lien; Pericampylus trinervatus Yamam.; Pselium heterophyllum Lour.; Stephania rotundata Miq.; Stephania tomentosa (Bl.) Spreng.; Tinospora glauca Miers);
Bhutan, Sikkim, Myanmar [Burma] (Bago, Kachin, Taninthayi), Nepal, Vietnam, Laos, India (Assam, Uttar Pradesh, West Bengal, Arunachal Pradesh, Assam, Nagaland, Mizoram, Tripura, Meghalaya), Thailand, Vietnam, Cambodia, Java, peninsular Malaysia, Sumatra, Java, Borneo, Sulawesi, Philippines (throughout), Lesser Sunda Isl., Moluccas, New Guinea, Taiwan, China (Guangdong, Guangxi, Yunnan, Sichuan), Ryukyu Isl., Nicobar Isl. (Car Nicobar Isl., North Nicobar Isl., Central Nicobar Isl., Great Nicobar Isl., Little Nicobar Isl.)
as per
Catalogue of Life;
---
Climbing woody shrubs. Branches striated, grey or yellow tomentose when young and glabrescent when mature. Leaves simple, alternate, orbicular or very broadly ovate, sub-peltate, 4-10 x 2-8 cm across, base cordate or broadly cordate, margins ciliate, entire or sometimes shallow crenate, apex acute or obtuse with mucronate tip, chartaceous, membranous, bright green, pubescent when young, later glabrescent above, softly pubescent or grey tomentose beneath, strong basal veins 5, palmate, veinlets inconspicuous, petiole softly yellow pubescent, about 3-7 cm long. Inflorescence axillary, fascicled or in paniculate cymes, yellowish or grey tomentose, about 2-4 cm long. Flowers unisexual. Male flowers, sepals 9, in 3 series, pubescent outside, cream white or yellow, outer series 3, narrow, minute about 0.5 mm long, middle series 3, oblanceolate, about 1 mm long, inner series 3, obovate, about 1.2 mm long, petals 6, obcuneate, glabrous about 0.5 mm long, stamens 6, free about 0.8 mm long, anthers transversely dehiscing. Female flowers, sepals and petals similar as in male, staminodes 6, filamented, carpels 3, glabrous, style short, stigma bi or trifid. Fruits drupes, curved, subglobose, glabrous, echinate, reddish purple to black, about 5 mm across, with 2 dorsal rows or 15 pointed projections. Seeds curved, embryo narrow enclosed in endosperm, subterete cotyledons.
Primary and secondary mixed forests, altitude up to 1600 m.
Local Distribution: Andaman & Nicobar Islands, Arunachal Pradesh, Assam, Meghalaya, Mizoram, Nagaland, Sikkim, Tripura, Uttar Pradesh, West Bengal.
Global Distribution: Asia: Bhutan, China, India, Japan, Malaysia, Myanmar, Nepal, Taiwan, Thailand.
(Attributions- Ganeshaiah, K. N., UAS, Bangalore, India. Kailash, B. R., UAS & ATREE, Bangalore, India. Indian Bioresource Information Network (IBIN), Department of Biotechnology, New Delhi, India. from India Biodiversity Portal)
.
---
It is Pericampylus glaucus (Lam.) Merr. as per material for the flora of Arunachal Pradesh (BSI)
---
Also check from the images at the following: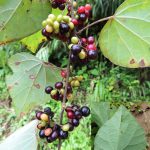 MS,Dec.,2021/02 Pericampylus sp. ? for id
: 1 very high res. image.
Location : Thenhlum, Mizoram
Date : 31-08-2012
Habit : Climber

Habitat : Wild
---
Pericampylus glaucus (Lam.) Merr.
---
.
---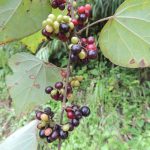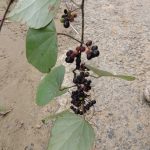 MS,May,2022/18 Menispermaceae ? for id: 2 images.
Location : Thenhlum, Mizoram Altitude : ca.700 m
---
Seems like Pericampylus glaucus 
---
.
---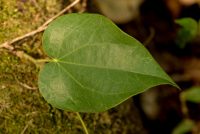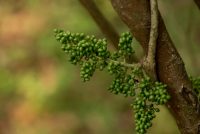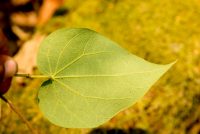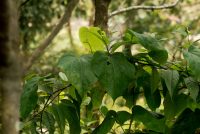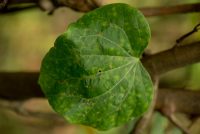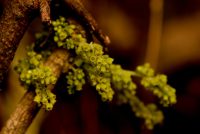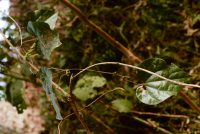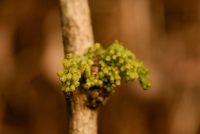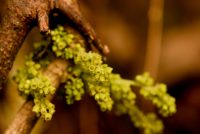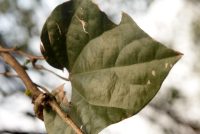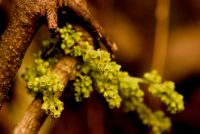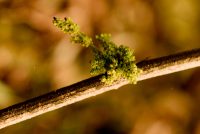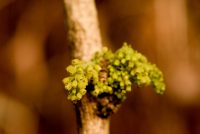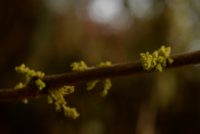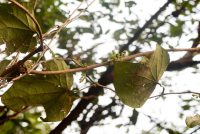 Pericampylus glaucus (Lam.) Merr.: 18 images.
Location: Taplejung, East Nepal 
Images sent by Mr. Sajan Subedi, a friend.
Nepali Names : दुधे लहरा Dudhe Laharaa / पीपल पाते Peepal Paate
---
Yes, appears close as per images at
https://www.asianplant.net/Pericampylus_glaucus.htm
http://phytoimages.siu.edu/Pericampylus_glaucus_110710.html
https://efloraofindia.com/2017/03/27/pericampylus-glaucus/
https://tropical.theferns.info/Pericampylus+glaucus
---
---
.
References:
Catalogue of Life  The Plant List Ver.1.1  Tropicos  IPNI  GBIF (with type specimen) BSI Flora of India  Flora of China FOC illustration  Annotated checklist of Flowering plants of Nepal  India Biodiversity Portal Wikispecies  Useful Tropical Plants  BSI Flora of India