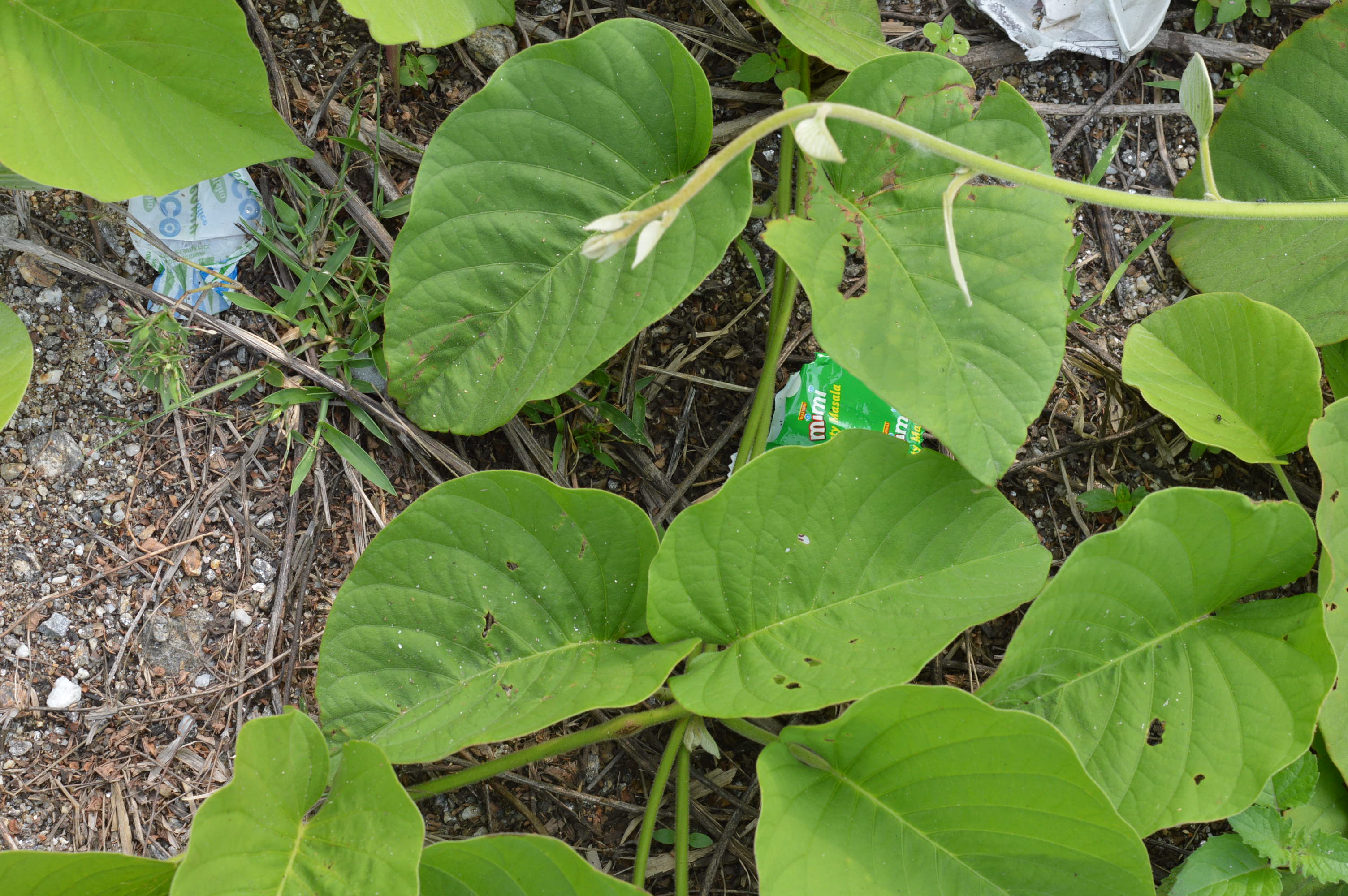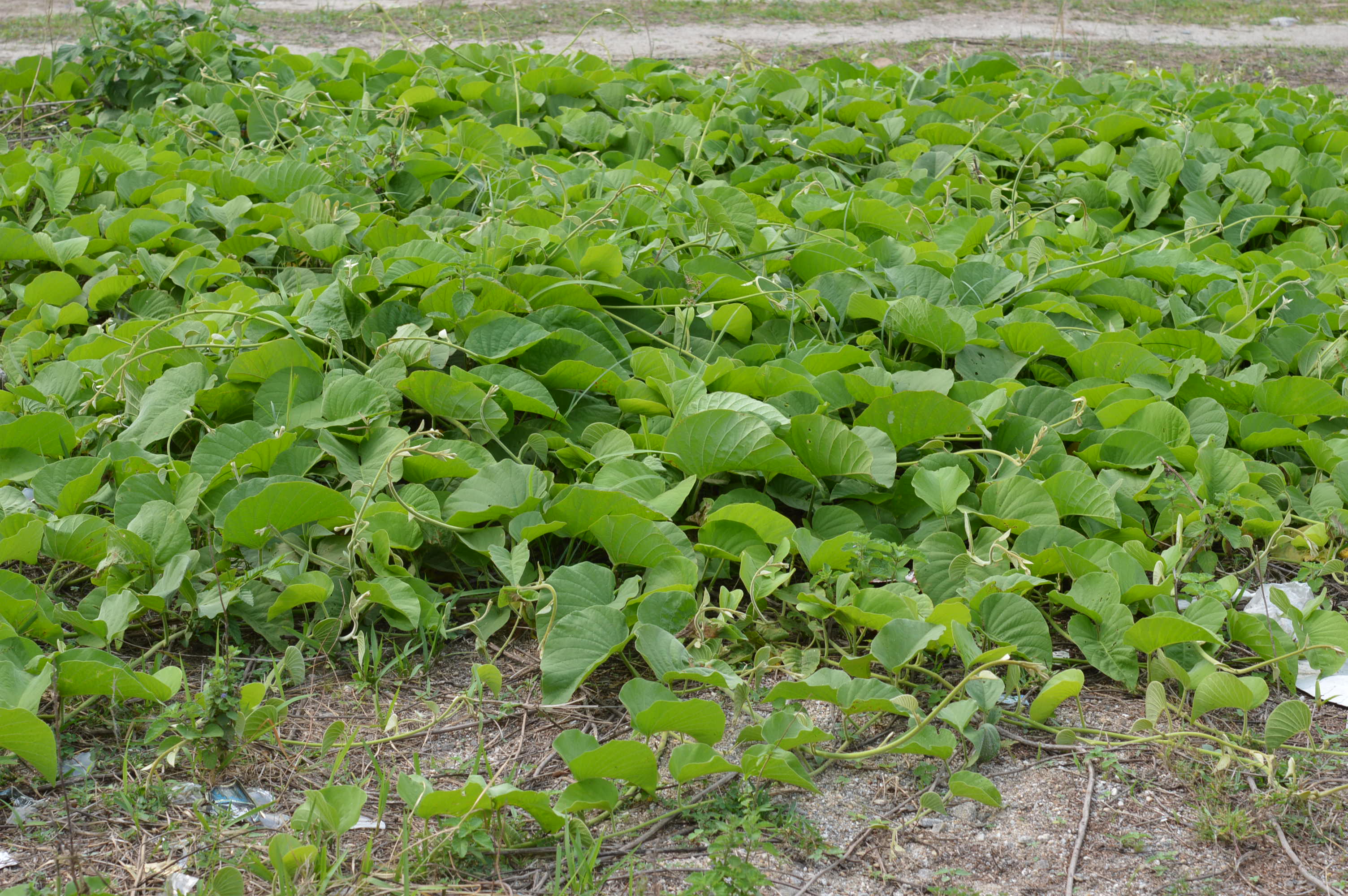 SK515 11 MAY-2017:ID
: 7 posts by 2 authors. 2 correct images as above.
Location:
Balason River
, 
Soureni, Mirik, India
Date: 21 April 2017
Altitude:
1700 ft.

Leaves only.
---
Please ignore image DSC_1012.JPG
---
I think a common plant from Convolvulaceae. Pl.  Check the spelling. Unable to recall the name right now. 
---
It seems to be Ipomoea staphylina…. please check. Need flowers for further confirmation.
---
May be some Argyreia species as per images herein.
---
Third image is Hyptis suaveolens.
First and second have a generic look of Argyreia.
---