Potentilla multifida L. aggregate;
France, Switzerland, Italy, Sweden, Azerbaijan, Gruziya, E-European Russia, Latvia (introduced), Siberia (W-Siberia, C-Siberia), Russian Far East, Kazakhstan, Kyrgyzstan, Nepal, Iran (EC-Iran), Afghanistan (Badakshan, Wakhan, Baghlan, Bamyan, Ghazni, Ghorat, Kabul, Kunar / Nuristan, Logar, Wardak, Parwan, Takhar),

Jammu & Kashmir (Ladakh, Rupshu, Leh, Zanskar, Kashmir), N-India, Pakistan (Kurram, Chitral), Pakistani Kashmir (Deosai, Gilgit, Astor),

China (Gansu, Hebei, Heilongjiang, Jilin, Liaoning, Nei Mongol, Qinghai, Shaanxi, Sichuan, Yunnan), Tibet, North Korea, Mongolia
as per
Catalogue of Life;
---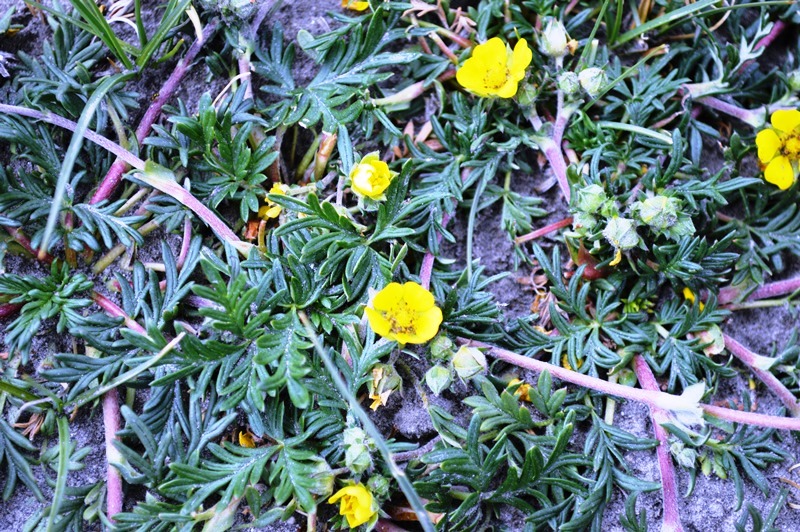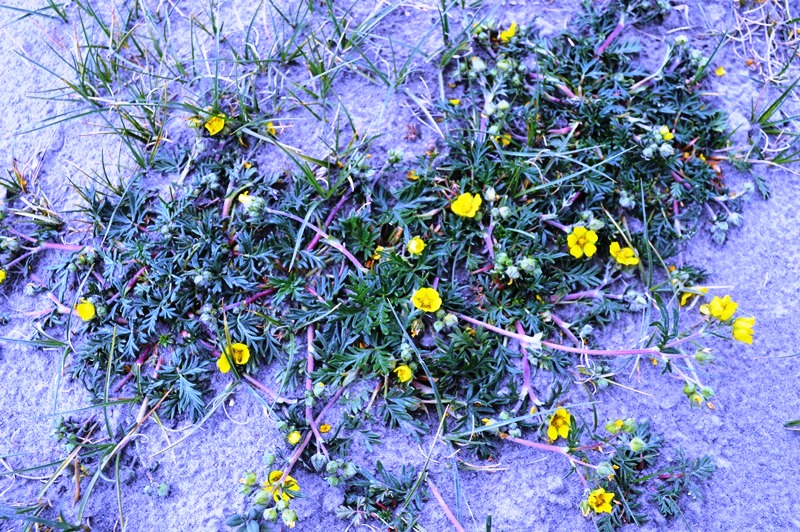 Rosaceae herb
: 9 posts by 4 authors. Attachments
(2)

Potentilla
sp ?,
prostrate herb
near the Leh – Keylong Highway
---
Potentilla anserina
---
Thanks, … But does not match with images at
---
Potentilla multifida var. multifida ??
---
---
This is Potentilla multifida agg. There are many species included in the aggregate – all practically indistinguishable for a non-specialist.
---
---
Location : Zara Valley, Ladakh
Elevation : 5000m.
Date : 3 August 2020
I think these are the same species but may not be!!!
---
Image 2 looks like Potentilla pamirica Th.Wolf!
Image 1 
Potentilla multifida
L. ??
Please check 
Potentilla
 ! 
---
May I request you to pl. post high resolution images for proper id.
---
Potentillas are tricky even when you have a herbary specimen, not speaking about low resolution images. I agree that the first image could be placed with some certainty in Potentilla multifida agg. The second I don't dare guess, but I am sure it is not Potentilla pamirica as was suggested. It´s all a job for experts.
---
---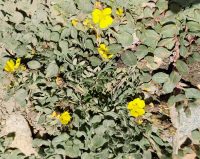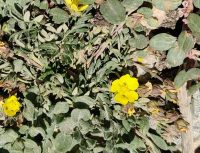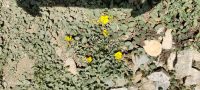 For I'd 140722 JM 2
: 3 images- 1 high res.
Request for I'd of both these plants.
Taken on 15.6.22 in South Pullu at around 15000 ft. while going up from Leh to Khardung La (17800 ft.).
---
Can it be Potentilla multifida L. aggregate as per images herein and as per FOI and GBIF ?
---
I guess it is correct
---
Possible. There are three varieties of this species in W Himalaya. These could be radical leaves…
---
.
---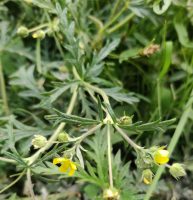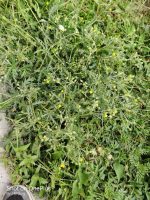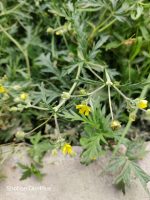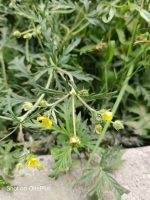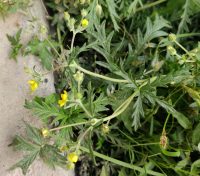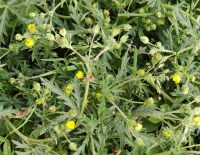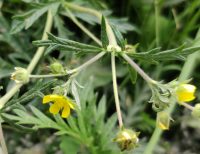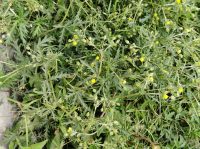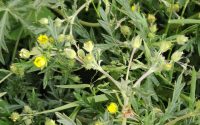 Potentilla multifida L. aggregate ?: 10 images.
In the wild area of a hotel, in Hunder, in Nubra, Ladakh, on 16.6.22.
---
I guess you are right
---
---
Looks matching!
---
I feel this is P. multifida only. In irrigated fields and wet meadows forms are a bit different. As such, there are three varieties of this taxon in the region.
---
.
---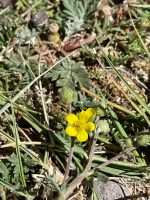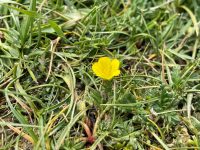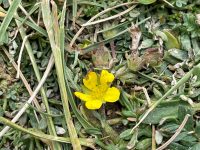 Ladakh, August 2022 :: Potentilla (?) for ID :: ARK2022-161: 3 high res. images.
This was at a small meadow just before Pangong tso.
Requested to please provide ID. Is this some Potentilla?
---
Appears so.
Pl. check https://efloraofindia.com/2011/03/24/potentilla/
---
Can this be Potentilla pamirica?
---
I think it is more close to the images at Potentilla multifida
Pl. check.
---
I thought, although the leaves are not as 'hairy' as P. pamirica, they did not match completely with P. multifida.
---
P. multifida is quite variable depending upon the elevation and growing conditions.
---
Yes P. multifida appears likely ID
---
---
.
References:
The Plant List Ver.1.1  Catalogue of Life  IPNI  Flora of China  FOC illustration  Flora of Pakistan  FOP illustration Annotated checklist of Flowering plants of Nepal  Flowers of India  PFAF