---
Trees; upto 12 m; bark 5-8 mm thick, surface grey, rough; branchlets 2 cm thick. Leaves digitately, compound, alternate, stipulate;. stipules adnate within the petiole, 1.5 cm broad, hyaline; rachis 17-37 cm long, stout, cylindric, glabrous, sheathing at base; petiolule 4-6.5 cm long, whorled, stout; leaflets 5-8, 14-24 x 5-8 cm, oblong or ovate, base subcordate, truncate or round; apex obtusely acuminate or acute; margin entire, coriaceous, glabrous; lateral nerves 10-21 pairs, very slender, nearly horizontal; intercostae obscure. Flowers bisexual, pale green, 6-8 mm across, 12-20 together in umbels on elongate racemes arranged in panicles on short axis; pedicel 7 mm long; calyx truncate; petals 5, valvate, cohering in a cap which is raised by stamens; stamens 5; ovary inferior, syncarpus, cells as many as petals; style absent; stigma sessile. Fruit a berry, 5-6 mm across, globose, 5 angled, crowned with disc; pyrenes 5, 1-seeded.

Flowering and fruiting: April-May
South India and Sri Lanka
(Attributions- Dr. N Sasidharan (Dr. B P Pal Fellow), Kerala Forest Research Institute, Peechi from
India Biodiversity Portal
)
India: Assam, Meghalaya, Tamil Nadu
(Attributions- Dr. Chandra Barooah & Iftikher Ahmed (2014) Assam Science Technology and Environment Council from
India Biodiversity Portal
)
.
---
It definitely is Araliaceae. But as of now am uncertain about its correct identity.
---
As I could not record close pics, exact identification is not easy. I can only say, this does not look like Schefflera venulosa to me..and I cannot see the pics/references by … in support of S. wallichiana, it will be good if they are shared again..
---
I will also like to go with … for Schefflera wallichiana as per the following:
Biotik  GBIF  Wikispecies
---
---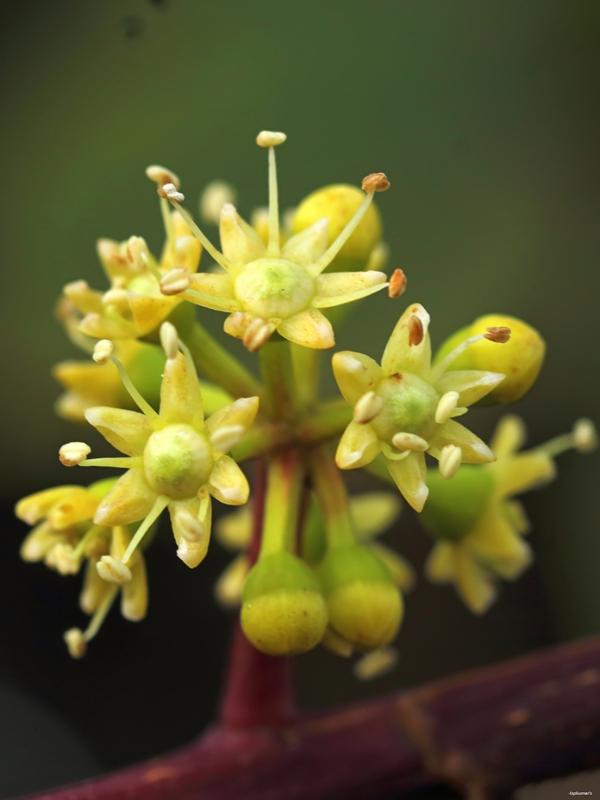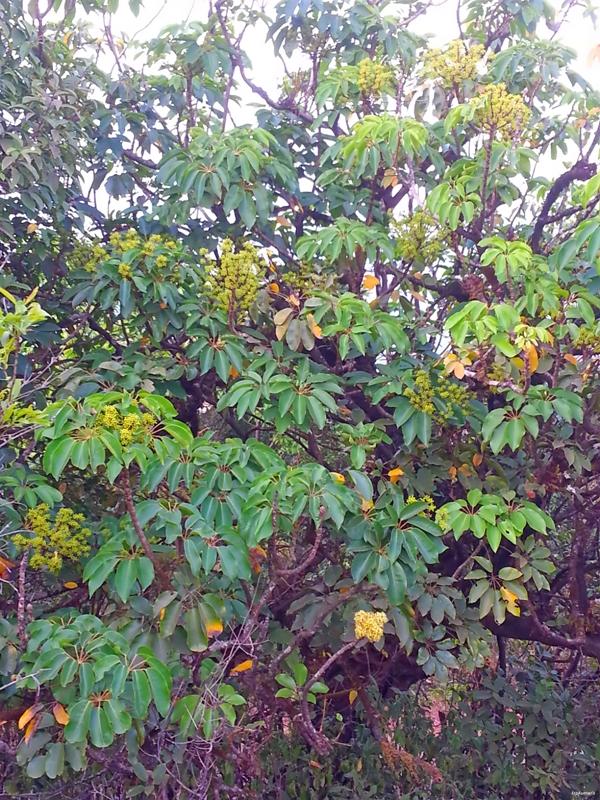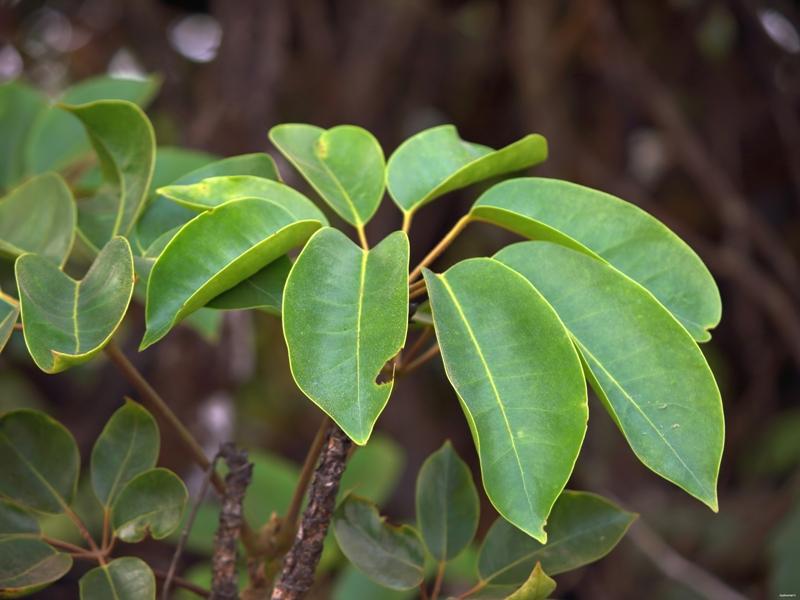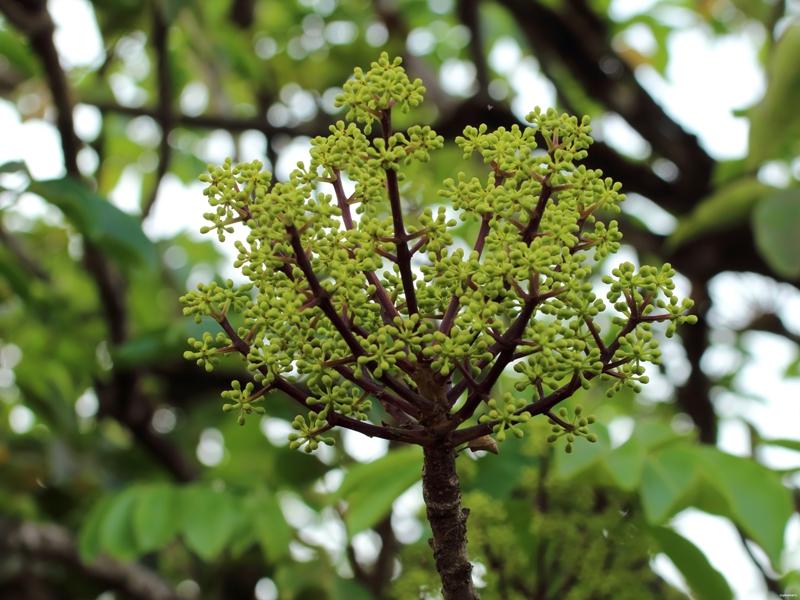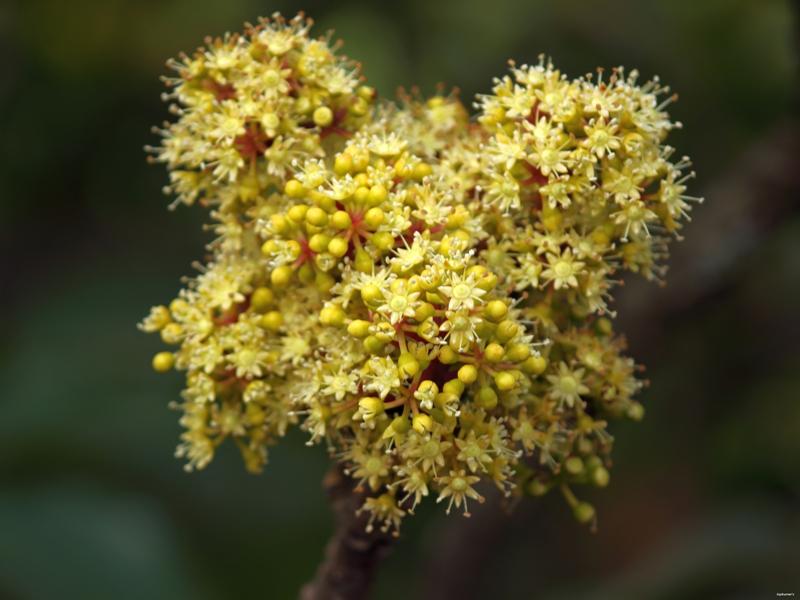 161-TSP-ID-04FEB2018-1: A tree near Chikmagalur for ID assistance.
: 11 posts by 3 authors. Attachments
(5)
Kindly examine and identify this Tree…Could this be a Schefflera sp……? 
Habit: A medium sized tree. 
Habitat: Wild,Evergreen forest 
Sighting: Near Chikmagalur,Karnataka,about 1000 msl 
Date: 24-03-2016  and 25-03-2016
---
It looks like Schefflera roxburghii of Araliaceae; reasons- leaflets 5-7, coriaceous, apex acute, margin entire; flowers pale yellow in umbellate cymes that are on terminal branched panicles
---
I do not know why I am having doubts about
Schefflera roxburghii
after seeing the following images/ specimen:
one
,
two
,
three
, and
four
---
it is definitely Schefflera, species may be different
---
Might be Schefflera sp.
---
Schefflera wallichiana (Wight & Arn.) Harms ??
---
.
---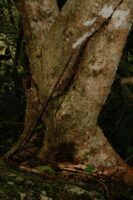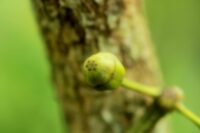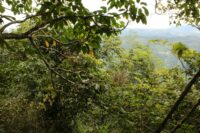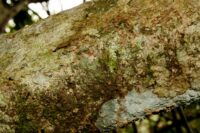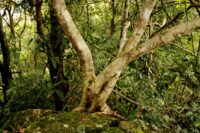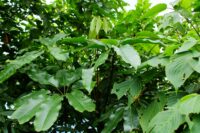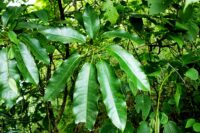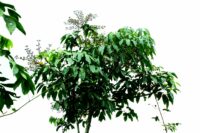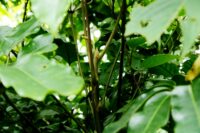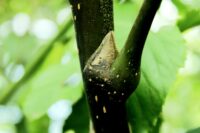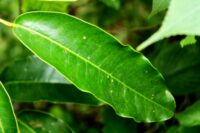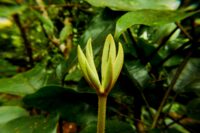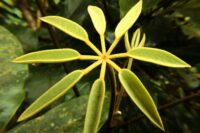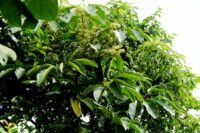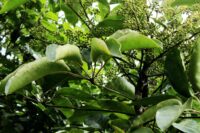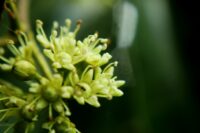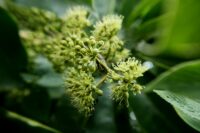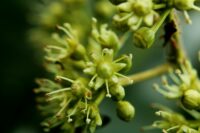 362 ID wild tree Schefflera: 18 high res. images.
Please ID wild tree,
Location: near Vannappuram, Thodupuzha, Idukki Dist., Kerala PIN:685607
Altitude: 1500fsl
Flower date: 10JUN2022, 03.05pm
Habitat: wild moisture, shady rocky misty hill, rooted in rock crack

Plant habit: rock tree, erect branches, hard stem 35 inches base circumference, rough silver bark

Height: 06 meters
Leaves: alternate, palmate up to 09 leaflets, leaflets elliptic, acute, simple glossy size upto:18×9cm

Flower: axillary panicle racemose, clustered, diameter:12mm, greenish, good fragrance

Fruit: berry globular green into black diameter:08mm, edible li

Seed: brown 04 nos., compressed pear shape, size:03×2mm
Camera: CANON EOS1500D +FL10x
---
Pl. check
https://efloraofindia.com/2011/03/29/schefflera/
---
Thank you very much for sharing the link.  It is very close to Schefflera capitata,
---
Schefflera racemosa (Wight) Harms ??
---
It is more close to S. capitata. Please check collage: left is S. capitata at EFI and right is of mine,
---
Please check the number of leaflets. I have no idea !
---
Yes, it is 09 in number,
---
I think it will be Schefflera wallichiana (Wight & Arn.) Harms, as per images and details herein and as per keys in Flora of Peninsular India.
---
… also suggested that 'wavy margin of leaf indicates that this could be S. racemosa
---