---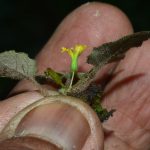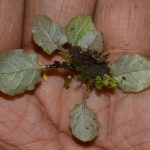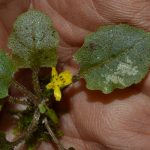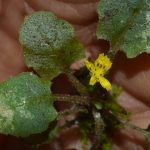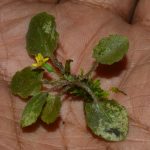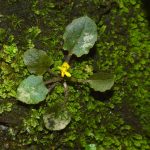 SK 2915 06 July 2021
: 6 very high res. images.
Location: Kathmandu, Central Nepal
Altitude: 1700 m.
Date : 05 July 2021
Habitat : Wild
Youngia
sp. ??
---
I am yet to find any close comparable ID.
So much for now, hope you soon find/get the id.
---
I agree … ! Though some similarity it looks different and a vast difference in elevation.
http://www.efloras.org/florataxon.aspx?flora_id=110&taxon_id=242355376
---
Yes, Sir, altitude is the problem area, otherwise it could have been Soroseris depressa (Hook.f. & Thomson) J.W.Zhang, N.Kilian & H.Sun.
I could not find any other alternative. Do we have contact with Dr. Sennikov?
---
I have no idea. May be … has idea.
---
Phyllaries and basal leaves look like those at Youngia japonica
Pl. check other aspects including only one flower on a small stem, with herbarium specimens at GBIF, eFloras etc.
---
I checked specimens in GBIF in India and found that there are mostly multiple heads.
---
That means not Y. japonica ??
---
Yes, I think so.
---
I can say only this much that this species is not likely to be  Soroseris depressa.
Apart from the altitude issue, comparing the size of the flower with the finger tip (pic DSC_0029), the involucre here seems to be considerably less than 1.3 cm.
Involucre size, green anther suggest probability of Youngia japonica (as suggested by …) and there are two heads (not solitary) in the submitted pictures.
---
I guess this is Youngia japonica only. !
---
Location: Victoria Peak, Hong Kong
any fruits? flowers? buds? hair, prickly projections. did you touch it. was it prickly or velvety. any surrounding colony of the same plant?
---
This could be Youngia may be japonica.
---