E. Himalaya to Indo-China and E. India
as per
WCSP
;
Assam; China South-Central; East Himalaya; India; Myanmar; Thailand
as per
Catalogue of Life

;
---
I guess leaves belong to some Rubus sp.
---
Not rubus to me.
Hi, …, Can you post details images ? Does the leaves belong to the same plant ? Appears to be some Aralia species only.
---
Yes, the leaves belong to the same plant
---
Thanks, …, What are the species reported in your area?
---
The following spp. are recorded in Mizoram :- 1. Aralia armata. 2. A.foliosa var. sikkimensis. 3. A. thomsonii
---
Pl. check with Aralia armata:
I think close.
However, does not match with other two species mentioned by you as per
---
.
---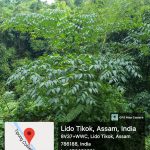 Aralia armata SN211021: 1 high res. image
Wild shrub with tripinnate compound leaf from Tipang area of North Assam
---
May I request you to pl. post a high res. image or close up of a portion of the leaf to check the details.
---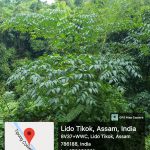 It is dense vegetation …, reaching close to the plant is difficult.
1 very high res. image.
---
.
---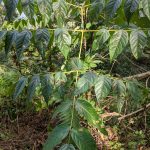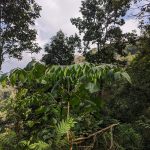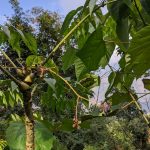 SK 3319 15 January 2022: 3 images.
Date: January 2022
Habit : Wild
Araliaceae ..???
---
Yes …, Check with Aralia bipinnata,
---
Aralia thomsonii looks close but it has got no distribution in Nepal.
Could you please look into it … !?
---
http://www.efloras.org/florataxon.aspx?flora_id=2&taxon_id=200015174. ????
---
---
Checked other species as per the following:
Key to the species of Aralia reported in India (as per A New Species of Aralia [Araliaceae, Sect.: Pentapanax (Seem.) J. Wen] from Jammu & Kashmir, North-west Himalaya, India- Prashant Keshav Pusalkar- September 2009 Taiwania 54(3): (Key as proposed by Wen et al. (l.c.), with required modifications to incorporate the new species; distribution clockwise)
I feel it is most likely to be Aralia armata (Wall. ex G.Don) Seem. as it has been reported from West Bengal.
---