Seemannia sylvatica (Kunth) Hanst. (syn: Achimenes albescens Rusby; Fritschiantha benaryi (Regel) Kuntze; Fritschiantha cuneata (Rusby) Kuntze; Fritschiantha major (Baill.) Kuntze; Fritschiantha sylvatica (Kunth) Kuntze; Fritschiantha sylvatica var. aurea Kuntze; Fritschiantha sylvatica var. coccinea Kuntze; Fritschiantha uniflora (Baill.) Kuntze; Gesneria adenantha Fisch. ex Hanst.; Gesneria oxyphylla DC.; Gesneria quadrifolia Warsz. ex Hanst.; Gesneria sylvatica Kunth; Gloxinia sylvatica (Kunth) Wiehler; Seemannia albescens (Rusby) Fritsch; Seemannia benaryi Regel; Seemannia cuneata Rusby; Seemannia latifolia Fritsch; Seemannia regnelliana Fritsch; Seemannia ternifolia Regel; Seemannia uniflora Baill.);
Common name: Bolivian Sunset Gloxinia, Hardy Gloxinia
---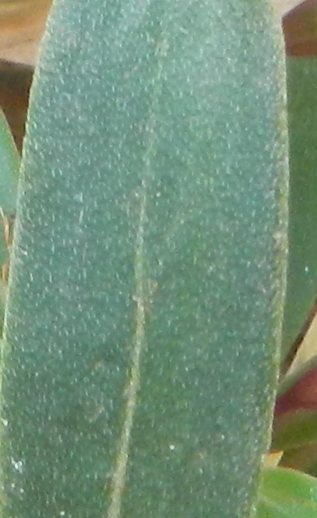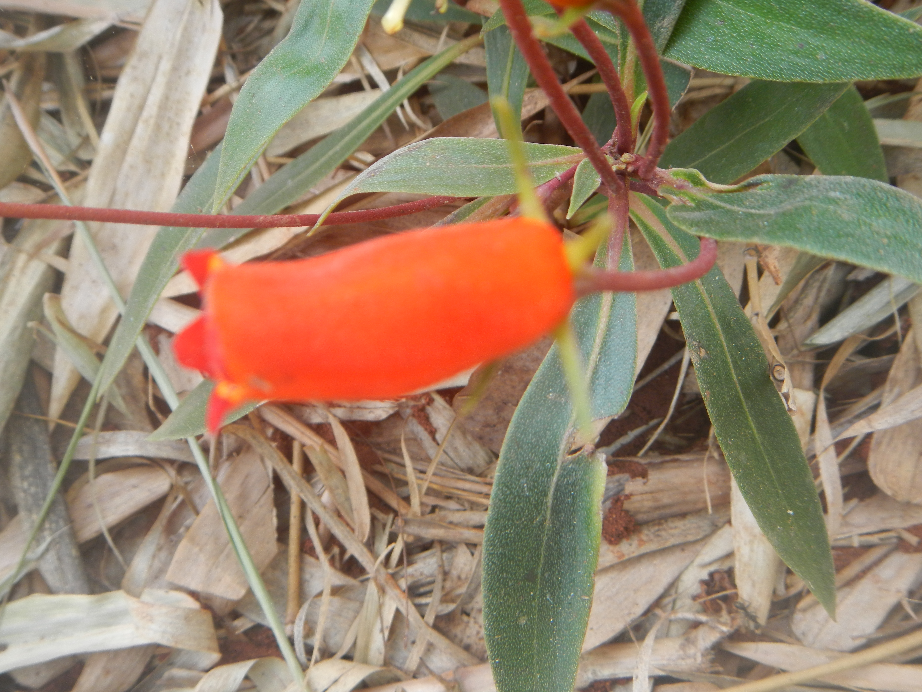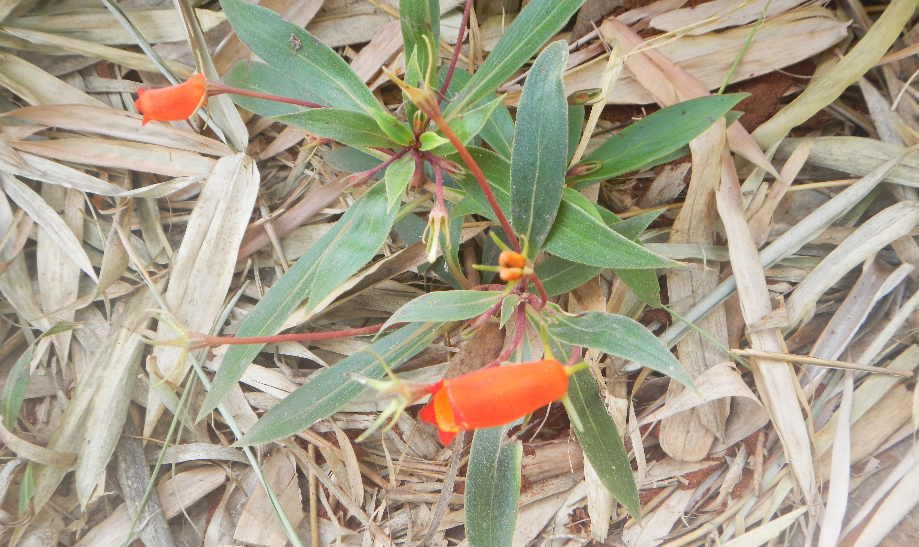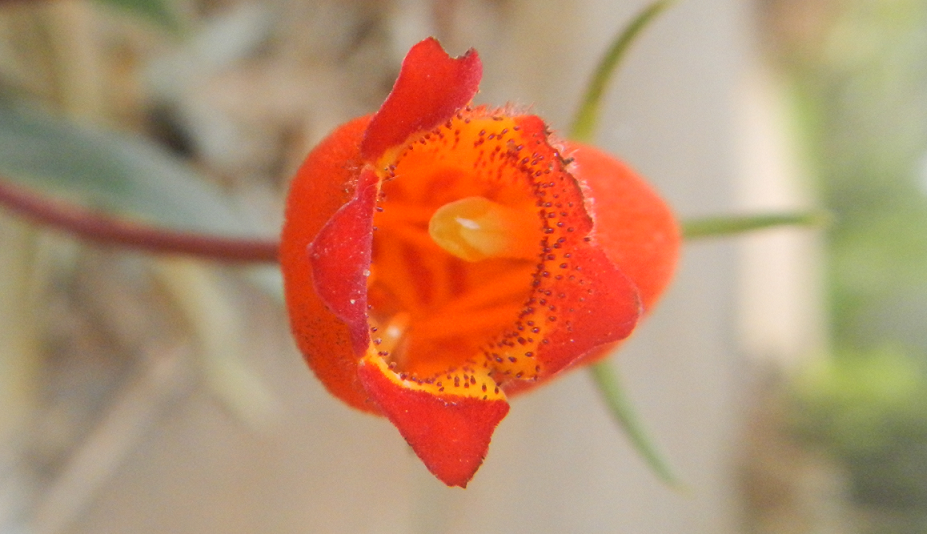 Fwd: Rhododendron keysii
: 7 posts by 1 author.
I have seen only one photo of 
Rhododendron keysii
on efloraofindia.

I am inserting few more photos of same species (?) (please confirm). These photos were taken
on 29 JUL 2017 at Redearth Kabini

Resort

, Ba

danekuppe, Hosmala Village 571114

.
---
The ventricose shape of corolla made me think that it is Rhododendron keysii.
I observed the leaves in my photo. The leaves have white dots. The veins appear very faintly and more lengthwise than horizontal.
The photo on eflora site has leaves with almost horizontal veins.
So specimen I photographed may not be Rhododendron keysii.
Then the question remains. What is this species?
---
Close up of the leaf.
1 image
---
I stumbled upon a photo of plant called Seemannia sylvatica on Flowers of India.
This is very close to my photographs.
Can you relook into it?  
---
Yes, to me also appears close to images of Seemannia sylvatica at
---
.
---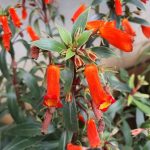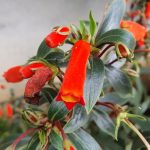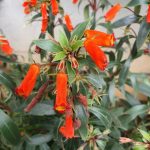 Ornamental Plant for ID : Nasik : 23NOV21 : AK – 020
: 3 images.
A cultivated plant seen in a nursery.
Kohleria Species?
---
Kohleria hirsuta (Kunth) Regel ??
---
Please cross verify !
---
I think calyx looks different from images at Kohleria hirsuta (Kunth) Regel
---
Definitely looks to be from Gesneriaceae.
I can find pictures which are close to the ones I have clicked, but can't find the Botanical name.
Under Orange Pitcher and Carnivorous Plant flowers.
---
Can we check with Secmannia latifolia?
---
That looks close !
---
Pl. check Seemannia sylvatica (Cultivated)
---
I think you got it right.
---