Stellaria vestita Kurz, J. Bot. 11: 194 1873. (syn: Stellaria hamiltoniana Majumdar; Stellaria hamiltoniana var. vestita (Kurz) Majumdar; Stellaria laxa Merr. (ambiguous synonym); Stellaria pseudosaxatilis Hand.-Mazz.; Stellaria saxatilis Buch.-Ham. ex D. Don (ambiguous synonym); Stellaria saxatilis f. petiolata Mizush.; Stellaria stellatopilosa Hayata);
China (Fujian, Gansu, Guangxi, Guizhou, Hebei, Henan, Hubei, Hunan, Jiangxi, Shaanxi, Shandong, Sichuan, Yunnan, Zhejiang), Taiwan, Tibet, peninsular Malaysia, Java, Myanmar [Burma], Nepal, New Guinea, Philippines (Luzon), Sikkim, Vietnam, Thailand, India (Arunachal Pradesh, Assam, Meghalaya, Tamil Nadu), Bhutan, Cambodia
as per
Catalogue of Life

;
---
Perennial herbs, about 25-90 cm long, laxly caespitose or tufted. Stem decumbent or ascending, simple or branched from the base, stellate pubescent, densely woolly tomentose with stellate hairs in upper parts. Leaves simple, opposite, lanceolate-ovate, ovate-elliptic to elliptic oblong, about 3-10 x 0.5-2.5 cm across, base rounded, margin ciliate, apex deeply acute, 1 veined, midrib impressed above and slightly prominent beneath, petiole subsessile, stipules absent. Inflorescence usually in lax cymes of 1-4 flowers, terminal or axillary, peduncles about 1.5-5 cm long. Flowers bisexual, pedicel slender, reflexed, stellate pubescent, sometimes about 8-25 mm long, bracts paired, linear-subulate, margins scarious, about 3-5 mm long, sepals 5, oblong, triveined, herbaceous, margins narrow membranous, apex acute, persistent, about 5-6 mm long, petals 5, white, limb bi-fid from the base, margins entire, about 4 mm long. Stamens 10, almost as slightly shorter than petals, staminodes absent. Ovary superior, unilocular rarely trilocular, ovules many, styles 3 rarely 4. Fruit capsule, obovoid-globose, about 5-6 mm long, dehiscing with 5 valves or opening by twice the number of styles present. Seeds up to 10, reniform or globose, about 1 mm across, compressed laterally, tuberculate, dotted, black.
Flowering/Fruiting: March-May/May-June.
Temperate Himalayas and Western Ghats, altitude 1400-2500 m.
Asia: Bhutan, Cambodia, China, India: Arunachal Pradesh, Assam, Meghalaya, Sikkim, Tamil Nadu, West Bengal; Indonesia, Japan, Laos, Malaysia, Myanmar, Nepal, Papua New Guinea, Philippines, Taiwan, Vietnam.
(Attributions- Ganeshaiah, K. N., UAS, Bangalore, India.; Kailash, B. R., ATREE, Bangalore, India.; Royal Norwegian Embassy grants. Indian Bioresource Information Network (IBIN), Department of Biotechnology, New Delhi from
India Biodiversity Portal
);
---
Location:  Godawari, Nepal  
---
I could not find a match.
---
Appearing Stellaria species
---
Stellaria vestita Kurz  ??
---
Is it matching ?
---
Sepals appear to be shorter than petals in your post, which is not as per
---
---
---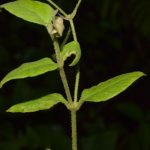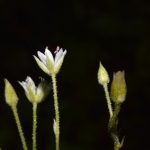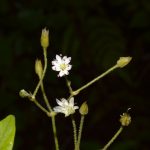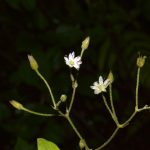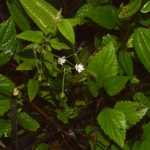 Stellaria vestita Kurz
: 6 posts by 1 author. 5 images- 6 to 7 mb each.
Location: Latha Bhanjyang, Phulchoki
Elevation: 2114m.

Habitat : Wild
---
---
---
Location

: Godawari Botanical Garden, Nepal