Mexico (Guerrero, Hidalgo, Mexico State, Oaxaca, Puebla, Queretaro, San Luis Potosi, Tamaulipas, Veracruz), trop. Africa (I), Madeira (I) (Madeira Isl. (I)), India (I)
as per
Catalogue of Life

;
---
I would be posting in coming days species which are not recorded on our website but have been reported growing/grown in India.
Choisya ternata Kunth
syn: Choisya grandiflora Regel; Juliana caryophyllata La Llave.
Common Name Mexican Orange Blossom
Evergreen shrub up to 3 m tall
from family
Rutaceae
with trifoliate compound leaves and scented white flowers
appearing in spring and again few in autumn.
The shrub is recorded as grown i

n Western Ghats
in Indian Biodiversity Portal
---
---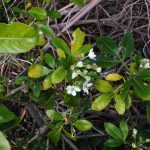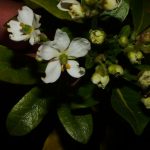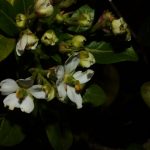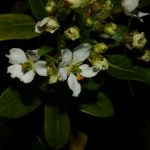 Plants From Australia 2018:: Choisya ternata-NS April 2020-20
: 2 posts by 2 authors. Attachments
(4
)
This is a
cultivated small tree….
Choisya ternata
, I am thankful to … for id help..
Picture taken
in Sept,14.
Can see a white bud in the picture.
Leaves look uncommon.
The leaves definitely look like Choisya ternata.
---