Costa Rica, Nicaragua, Belize, El Salvador, Panama, Guatemala, Ecuador, Honduras, Mexico (Chiapas, Colima, Guerrero, Jalisco, Michoacan, Nayarit, Oaxaca, Puebla, Quintana Roo, Tabasco, Veracruz)
as per
Catalogue of Life
;


.
Please ID the Garcenia species. Photos received from Chennai.
---
Was it cultivated ?
Pl. check comparative images at
Garcinia
---
… has identified it as Garcenia morella in a personal communication to me when I referred this to her. Sorry. I missed out sending the ID to you, as I had completely forgotten about this plant.
---
Thanks, … Was it cultivated or wild ?
---
Cultivated. It is also used as a root stock for the Garcenia cambogia. The plant was obtained in Kerala & planted in Tamil Nadu.
---
Shape and length of the pedicel, is creating doubt to me as per images and references at Garcinia morella
---
Thanks … Please suggest your ID, which can be taken as final.
---
based on leaf structure I have identified as G.morella, in the absence of flower and mature fruit 
---
I accept the ID suggested by …
---
Garcinia intermedia?
---
Id by … appears to be correct as per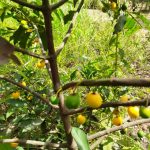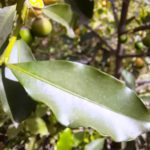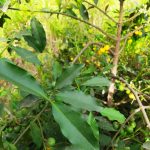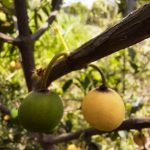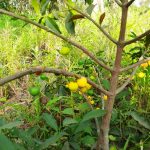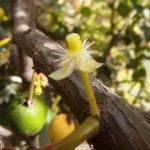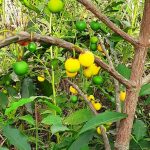 Swamy/New series/ID/11 – ID of the tree – Garcinia intermedia ???
: 7 images.
Kindly examine the photos and confirm the ID or suggest a new ID.
The tree
has been photographed
on the outskirts of Chennai.
---
Looks matching but does it have distribution in India ? Cultivated ?
---
1. Thanks for the confirmation.
2. Yes. It is a cultivated variety largely grown in Kerala and sold in nurseries: Plenty.
---
References: POWO  Catalogue of Life  The Plant List Ver.1.1  IPNI  Tropical  Wikimedia Commons  Tradewindsfruit