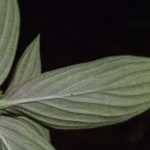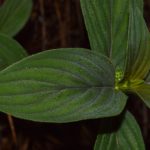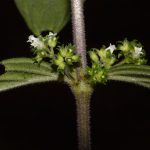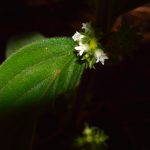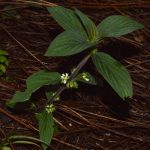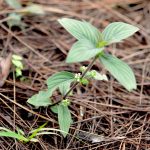 SK 2974 18 September 2021
: 7 very high res. images.
Location: Dailekh, West Nepal
Altitude: 1326 m.
Date: 13 August 2021
Habit : Wild
Richardia scabra
L. ??
---
No … it's not Richardia,
Spermacoce sp.
Check with Spermacoce ocymoides,
---
Yes …, it is not
But I guess it  looks different from S. ocymoides since floral tube and leaf veins are distinct.
I could not decide.
---
Go through Once Spermacoce latifolia too
---
This also looks different
---
Could not find a match as per comparative images at Spermacoce.
It looks to be some 
Neonotis
 species as per comparative images herein. Checked with all the species listed in the 
Checklist
 of Nepal
.
Pl. see 
Neanotis gracilis
 (Hook. f.) W. H. Lewis as per 
GBIF
– 
specimen
.
Also see 
Neanotis ingrata 
(Wall. ex Hook. f.) W. H. Lewis as per 
GBIF
 specimens- 
one
, 
two
There are no specimens available in 
GBIF
 for 
Neanotis rhombicarpa
 T. Yamaz.
Other species are available as per comparative images at 
Neonotis
Flora of China says: Inflorescences terminal and/or pseudoaxillary, laxly cymose, branched to 2 or 3 orders often asymmetrically, with flowers borne separately or in glomerules of 2-5, glabrous or hirtellous; peduncle 0.8-3 cm; bracts laciniate or stipuliform, 0.5-2 mm. Flowers sessile or subsessile, floral biology unknown. Calyx glabrous to densely hirtellous; hypanthium portion obconic, ca. 1 mm; limb divided essentially to base; lobes linear-lanceolate, 1-2 mm. Corolla white, funnelform, outside glabrous; tube 3.5-4 mm, puberulent or perhaps pubescent inside; lobes ovate to triangular, 2.2-3 mm.
---
I guess "Corolla , funnelform " does not match, it is rather bulged at base.
---
May be funneliform as per https://convolvulaceae.myspecies.info/file/119
---
.
---
---
Spermacoce sp. ??
---
---
Flower pattern and leaf veins do not look like match!
---
Sorry, …, It's not because Richardia has 6 corolla lobes and which is mentioned … also,
---