Psychotria monticola Kurz, J. Asiat. Soc. Bengal, Pt. 2, Nat. Hist. 41(2): 315 1872. (syn: Mapouria fulva (Buch.-Ham. ex Hook.f.) K.Schum.; Psychotria fulva Buch.-Ham. ex Hook.f.; Psychotria fulva var. brevibracteata M.Gangop. & Chakrab.; Psychotria fulva var. madraspatana (Hook.f.) Gamble; Psychotria fulva var. monticola (Kurz) Hook.f.; Psychotria madraspatana Hook.f.; Psychotria monticola var. minor Craib; Psychotria monticola var. pedicellata Craib; Uragoga fulva (Buch.-Ham. ex Hook.f.) Kuntze; Uragoga madraspatana (Hook.f.) Kuntze);
Andaman Is.; Assam; Bangladesh; East Himalaya; India;

 Malaya; Myanmar; Thailand; Vietnam
 as per 
Catalogue of Life
;
---
Undershrubs, up to 2 m tall. Leaves simple, opposite decussate; petioles ca. 1-2.5 cm long; lamina ca. 10-25 x 5-15 cm, broadly obovate, oblanceolate, cuneate at base, acute at apex, entire, chartaceous; secondary nerves 14-18 pairs, sub parallel. Flowers ca 0.3 cm across, white or greenish-white, in peduncled axillary or terminal cymes. Fruits ellipsoid, reddish brown; pyrenes with 4 sharp dorsal ridges.
India: Assam, Meghalaya, Manipur.
---
MS Nov,2018/09 Psychotria sp. ? for identification
 : 11 posts by 3 authors. Attachments 
(2)

Location : Lungkulh, Mizoram
P.calocarpa, P.erratica, P.fulva, P.montana, P.silhetensis, P.symplocifolia & P.thomsonii are recorded in Mizoram
---
Psychotria calocarpa  ??
---
To me looks different from images of Psychotria calocarpa at
---
Sir it probably Psychotria nervosa
---
---
Psychotria monticola Kurz ??
---
Psychotria fulva
 Buch.-Ham. ex Hook.f. is a syn. of 
Psychotria monticola 
Kurz as per 
Catalogue of Life
.
Fruits
 also look similar.
---
---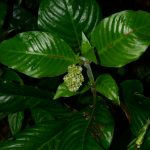 MS,Oct, 2021/33 Rubiceae ? for id: 1 high res. image.
Location : Ailawng
Date : 20-05-2019
Habit : Small shrub ?
Habitat : Wild
---
Psychotria,
---
Any keys, …?
Leaves appear closer to your images at Psychotria monticola Kurz
---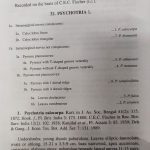 ---
As the keys are mainly based on the shape of the pyrene (with seeds inside).
Let us keep it as 
Psychotria monticola
 only until we have more details and pyrene.
---
.
---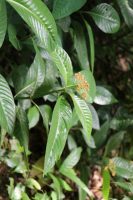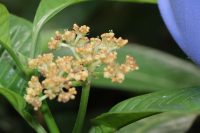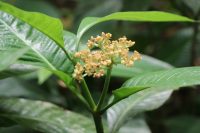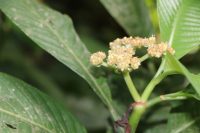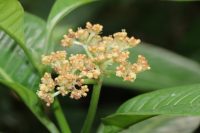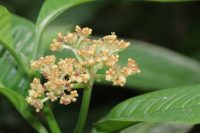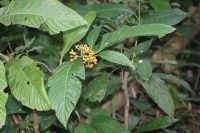 Regarding Identification of the sp. collected from khurda odisha .: 7 high res. images.
---
Psychotria monticola Kurz !
---
On further checking, I agree with you and also as per images and details at
https://efloraofindia.com/2020/12/06/psychotria-monticola/
---
---
.
References:
Catalogue of Life  POWO  The Plant List Ver.1.1  WCSP  IPNI  GBIF– Specimen from India (High resolution specimens) Flora of peninsular India  India Biodiversity Portal  IBIS Flora (FBI)