Anigozanthos 'Big Red';
.
---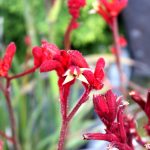 Anigozanthos 'Big Red' from California-GS16012021-1
Anigozanthos 'Big Red' 
Red Kangaroo Paw

Cultivar with red stems and red fuzzy flowers,

photographed
from Regan Nursery,
Fremont, 26-5-2019.
---
---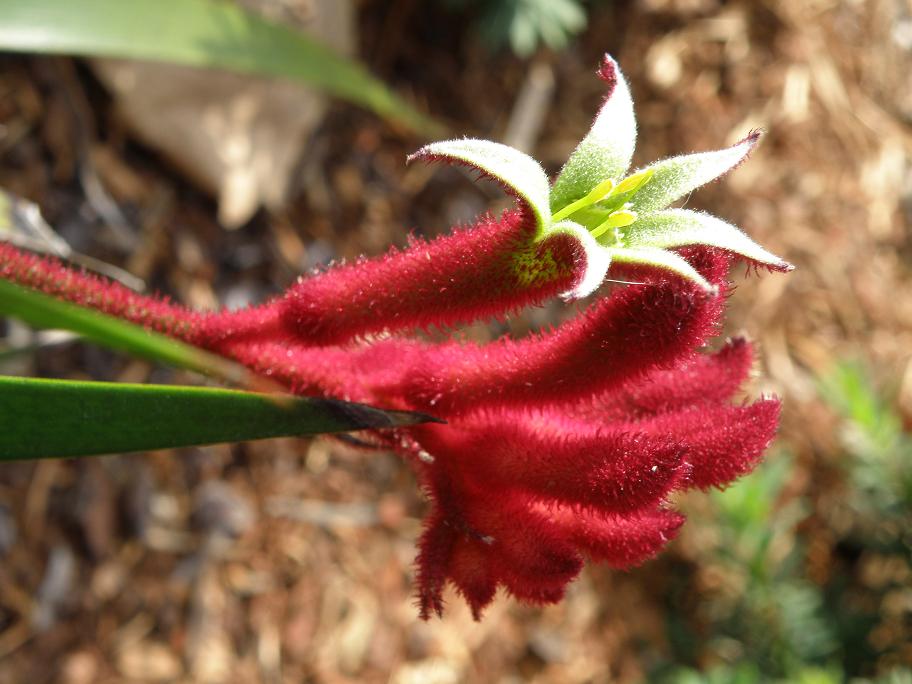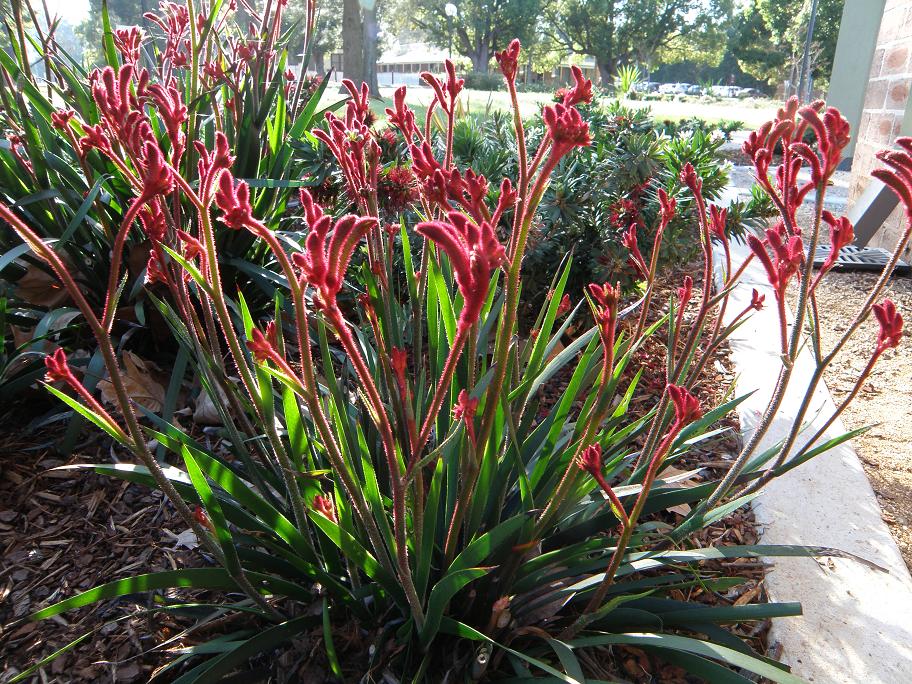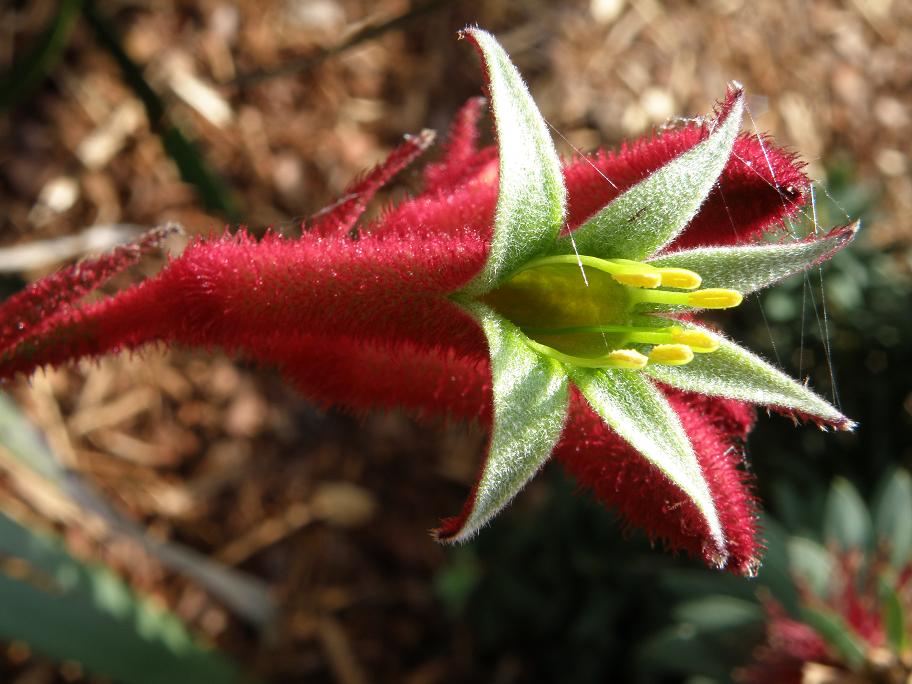 flora-Australia-7
: Id pl.-A shrub in the front yard of the cottage garden,
---
I got the id of the same- Anigozanthus rufus or known as Kangaroo paw, F-Haemodoraceae.
It is bird attracting flower, endemic to the south west of western Australia.
flower resembles kangaroo paw.
---
Kangaroo paw… what an apt name..
and strange looking
---
A beautiful flower indeed.
I remember observing similar plant in San Francisco bot. garden in Australia section. Will share it in a separate thread.
---
It can be
Anigozanthos flavidus
or some cultivar of
Anigozanthos
 also, as per 
POWO
 1 (
Anigozanthos flavidus
Redouté) and 
POWO 2
 (
Anigozanthos rufus
Labill.).
I tried but could not find the difference between Anigozanthos flavidus and A.rufus.
Anigozanthos 'Big Red'
The link of my post needs to be corrected
---
.
References:
https://www.gardeningwithangus.com.au/anigozanthos-big-red-kangaroo-paw/
https://www.australianplantsonline.com.au/anigozanthos-big-red.html
https://www.smgrowers.com/products/plants/plantdisplay.asp?plant_id=135
https://www.thetutuguru.com.au/shop/big-red-kangaroo-paw-6inch/