Gentiana loureiroi (G. Don) Griseb., Prodr. 9: 108 1845. (syn: Ericala loureirii G. Don; Gentiana aquatica Lour.; Gentiana greenwayae Merr.; Gentiana indica Steud.; Gentiana pedicellata var. rosulata Kuzn.; Gentiana praticola subsp. greenwayae (Merr.) J. J. Halda; Varasia loureirii (Griseb.) J. Sojak);
.
Bhutan to Taiwan: Assam, China Southeast, East Himalaya, Hainan, Laos, Myanmar, Taiwan, Thailand, Vietnam as per POWO;
.
---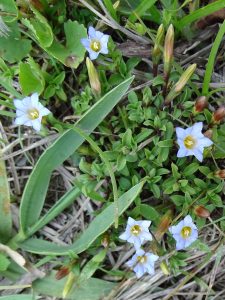 MS, Feb,2021/04 Gentiana sp. for id: 1 image.
Location : Hmuifang, Mizoram
Date : 14-05-2016
Habit : Herb
Habitat : Wild
---
Please check according to the lists from (PDF) On the current status of the genus Gentiana L
---
What are the species reported from your area?
---
Gentiana loureirii, G.napulifera, G.nudicaulis, G.parrryae and G.pedicellata are recorded in Mizoram.
---
Any keys ?
---
---
Gentiana nudicaulis Kurz
---
I think looks different from Gentiana nudicaulis as per GBIF– specimen 1 and
On checking all the listed species, I think it may be Gentiana loureirii as per
---
.
---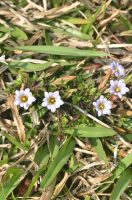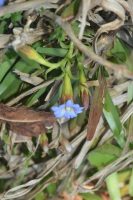 MS, April, 2023/09 Herb for id: 3 images.
Location : Hmuifang, Mizoram
---
Gentiana pedicellata (Wall. ex D.Don) Griseb. !
---
I think it is close to images at
https://efloraofindia.com/2021/03/12/gentiana-loureiroi/
---
.
References:
POWO  Catalogue of Life  The Plant List Ver.1.1  IPNI  GBIF– specimen 1 and specimen 2 (High resolution specimens) Flora of China  FOC illustration
http://hkcww.org/malaysiaplant/readid.php?id=9683