Debregeasia dentata Hook. fil., Fl. Brit. India 5: 591 1888. (syn: Debregeasia squamata f. etuberculata C. M. Wilmot-Dear; Morocarpus dentatus (Hook. fil.) Kuntze);
.
Assam to Indo-China: Assam, Bangladesh, Vietnam as per POWO;
.
---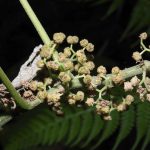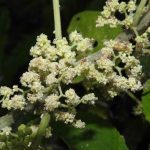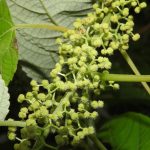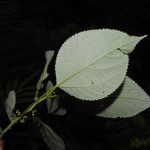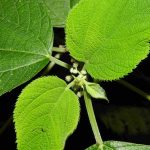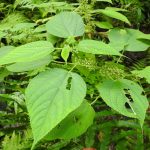 Plants for ID…: Mixed thread: 7 correct images as above.
I have collected this plant from Narcondam Island near water source
area. Its look like Oreocnide Miq. need species identification. Please
find the attached photos for ID.
---
Boehmeria sp. ??
---
Was it a herb or shrub ? When was it clicked ?
Debregeasia dentata though not shown in distribution as per POWO but likely, and specimens look close as per GBIF – specimen 1 and specimen 2 and as per
http://bnh-flora.gov.bd/species-description/?id=838
---
I guess it matches … ! UTP
---
No. does not match with Debregeasia wallichiana
---
---
.
References: POWO  Catalogue of Life (Debregeasia squamata f. etuberculata C. M. Wilmot-Dear) The Plant List Ver.1.1  IPNI  GBIF – specimen 1 and specimen 2 (High resolution specimens) Flora of peninsular India  India Biodiversity Portal  Bnh