Glebionis coronaria ?;
.
---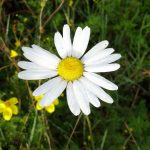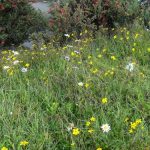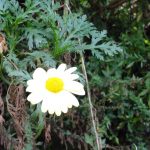 Banglore-Ooty November 2013 :: Matricaria (?) for validation :: ARK2021-032: 3 images.
Requesting to please ID this plant captured growing by the roadside in Ooty in November 2013.
---
Argyranthemum frutescens subsp. frutescens
---
Also check Glebionis coronaria
Both are listed in Flora of Peninsular India:
Attachments (1). 
4 posts by 3 authors.
Had posted this picture earlier on our group.
Picture taken at Nuwara Eliya, which is at a high elevation in Sri Lanka on 18/11/2010.
A cultivated, garden plant.
Suggested ids were Mari Gold by … and Cosmos by …
Both the ids do not match with my picture.
Can our experts give the correct id?
---
Can we also consider Chraysanthemum coronarium??
---
I think you are right.
Thanks a lot.
I had posted from Kodaikanal earlier on our group.
Experts kindly validate.
---