Liparis resupinata Ridl., J. Linn. Soc., Bot. 22: 290 1886. (syn: Leptorchis resupinata (Ridl.) Kuntze; Leptorkis resupinata (Ridl.) Kuntze; Leptorkis ridleyi (Hook.f.) Kuntze; Liparis resupinata var. ridleyi King & Pantl.; Liparis ridleyi Hook.f.; Platystyliparis resupinata (Ridl.) Marg.; Platystyliparis resupinata var. ridleyi (Hook.f.) Marg.);
.
S. India, Nepal to China (W. & SE. Yunnan): Assam, Bangladesh, China South-Central, East Himalaya, India, Myanmar, Nepal, Thailand, Tibet, Vietnam, West Himalaya as per POWO;
.
---
Ridley in Journ. Linn. Soc. xxii. 290 ; leaves 3-4 1-3 in. linear-lanceolate acuminate, scape much longer than the leaves slender, bracts lanceolate green longer than the pedicels, flowers 1/3 in., sepals straight broadly oblong obtuse 1-nerved, margins recurved, lip broadly ovate-oblong with rounded basal lobes 2-tubercled, tip broad rounded, column broadly winged to the base, wings with a capillary tail. Hook. f. Ic. Plant, t. 1888.
SIKKIM HIMALAYA, alt. 5-6000 ft., and the KHASIA MTS., common, alt. 4500-6500 ft. ? NILGHIRI MTS., Wight.
Pseudobulbs tufted, 1/2-1 in., narrow. Leaves alternate, sessile, submembranous, rather distant, 7-nerved. Scape bracteate, with the raceme 5-7 in., many-fld. ; lower bracts 1/4-1/3 in. ; pedicels 1/4 in. ; flowers yellow.—The capillary tail of each wing of the column is peculiar to this and the following species. Ridley gives Nilghiri Mts. Wight as a habitat, but there are no specimens in Wight's Herbarium.
(Attributions- IBIS Flora (Flora of British India))
.
---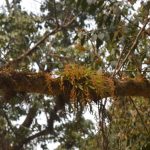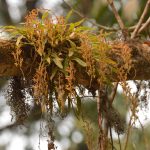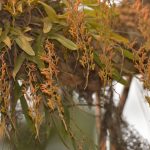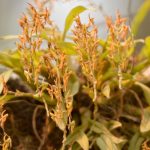 Liparis resupinata Ridl.: 5 very high resolution images.
Location: Godawari, Lalitpur
Interesting. Yes Liparis resupinata.
---
---
.
References: POWO  Catalogue of Life  The Plant List Ver.1.1  WCSP  IPNI  GBIF (High resolution specimens) Flora of China  Flora of peninsular India  India Biodiversity Portal  IBIS Flora (Flora of British India) IOSPE PHOTOS CITES  Bhutan Biodiversity Portal