Miliusa codonantha Chaowasku, June 2013 Willdenowia 43(1):101-105;
.
East Himalaya as per POWO;
.
Common name: Bellflower Miliusa
.
---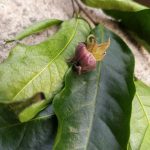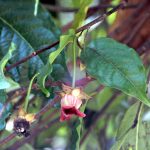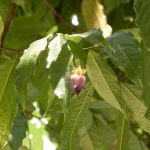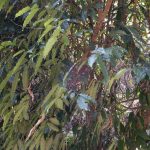 TQ-Manipur10 – Unidentified tree from Manipur: 4 images.
A tree found near a waterfall
in Manipur. Found flowering in early April.
Elevation 700-900 m above sea level.
Any clue to identity is welcome.
---
please check the following 3 URLs for any probability –
Plant illustration 1
Plant illustration 2
Plant illustration 3
---
Yes, it's possible
---
Thanks … for the lead. The sepals (if they are really sepals) of my plant are quite large compared to what I see in the drawings in your links. But let me follow this lead and explore.
---
I think it is Miliusa codonantha, a species described in 2013. I am attaching a picture from the original paper, and another images of my plant. There (open access) paper is here:
---
.
References: POWO  Flowers of India
Miliusa codonantha (Annonaceae), a new species from the Indian eastern Himalaya, with a new combination, M. dioeca