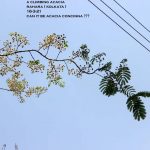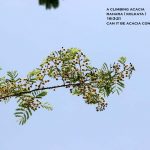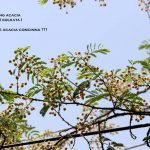 IDENTITY : 48: 3 images.
Attaching few images of a climbing Acacia.
---
Any habit image ?
---
The plant was in a house at Rahara (a town near Kolkata). The image was taken from road next to the house.
---
Pl. post high resolution images to check the details.
---
The images were taken at Rahara (Kolkata)
I will try to request someone to post images of fruits.
Lets see what comes out.
---
Maybe some Senegalia species. Check with images at Senegalia caesia(L.) Maslin et al., Senegalia rugata (Lam.) Britton & Rose, etc. as I can  not see the details in your small size images 
---