Echium tuberculatum Hoffmanns. & Link, Fl. Portug. 1: 183 1811. (syn: Echium angustifolium Link ex Willk. & Lange; Echium hoffmannseggii Litard.; Echium paniculatum Lag.; Echium pustulatum Lehm.; Echium tuberculatum f. nanum (R.Fern.) P.Silva);
.
Iberian Peninsula, N. Africa: Algeria, Libya, Morocco, Portugal, Spain as per POWO;
.
---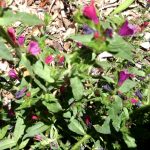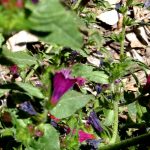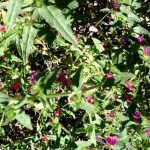 Echium tuberculatum from UCBG, California-GS10072021-1: 3 images.
Echium tuberculatum Hoffm & Link
A Perennial herb
with red flowers
from Portugal,
grown in University

of California

Botanical Garden,

clicked on 11-5-2014.
---
---
.
References: POWO  Catalogue of Life  The Plant List Ver.1.1  IPNI  GBIF (High resolution specimens)  Wikipedia  Dave's Garden
https://plantlust.com/plants/6963/echium-tuberculatum/
https://www.plant-world-seeds.com/store/view_seed_item/450