Viola cinerea Boiss., Diagn. Pl. Orient., ser. 1 1: 7 1843. (syn: Viola behboudiana Rech.f. & Esfand.; Viola makranica Omer & Qaiser);
.
Iran (S-Iran), Oman (Mascat & Oman, Dhofar), Pakistan (Baluchistan, Sind) as per CoL;
.
---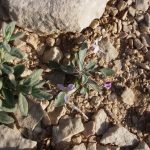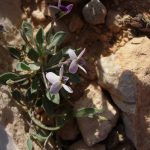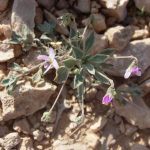 Viola Species : Oman : 13JUL21 : AK-03: 3 images.
Recently I came across a Viola Species posted on FOI.
Although the flowers look close to my images, the plant looks different.
These were seen
at the Selma/Salma Plateau in the Hajar Mountains
of Oman.
For correct identification.
---
Seems to be Viola cinerea.
http://www.planetefleurs.fr/Regions/Oman/Galerie_Oman.htm
http://www.planetefleurs.fr/Systematique/Violaceae/Viola_cinerea.htm
---
Yes, possible. Pl. post high res. images for confirmation.
---
Adding high resolution images.
3 high res. images.
---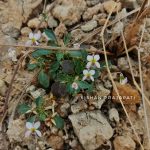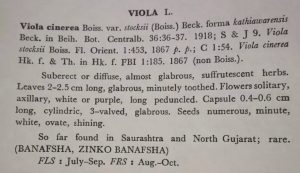 Yes, … you are right.  This is Viola cinerea Boiss. There are few confusions in naming. This species I have noted in arid areas of Gujarat, and also reported here in Flora of Saurashtra (1962) by Father Santapau. Here, I am attaching the original description and one photograph from my earlier collection.
2 attachments
---
Yes, You are right …, Attached description photograph from Flora of Gujarat State (G. L. Shah, 1978). Viola cinerea mentioned as a Syn.
---
---
.
References: POWO  Catalogue of Life  The Plant List Ver.1.1  Tropicos  IPNI  GBIF specimens from Oman– one, two, three, four (High resolution specimens) Flora of Pakistan  FOP illustration  Plant illustrations  Native Plants of the Middle East