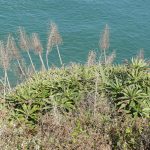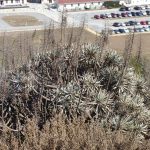 Wild Plants for ID : San Francisco : 08SEP21 : AK – 002: 2 images.
Seen growing wild in San Francisco.
Echium Species?
---
Does not look like Echium.
Pl. post high res. images to see the details.
---
This is similar to my post from the Golden Gate Park, I had posted earlier.
Hence I suggested Echium.
Will post the higher resolution images.
---
---
It's a Macaronesian Echium, almost certainly with Echium simplex as a parent but these hybridize very freely and the pure species are rare in California.
---
Thanks a lot for confirming it to be Echium Species as suggested by me earlier.
I had seen similar plants at the Golden Gate Park in San Francisco.
---