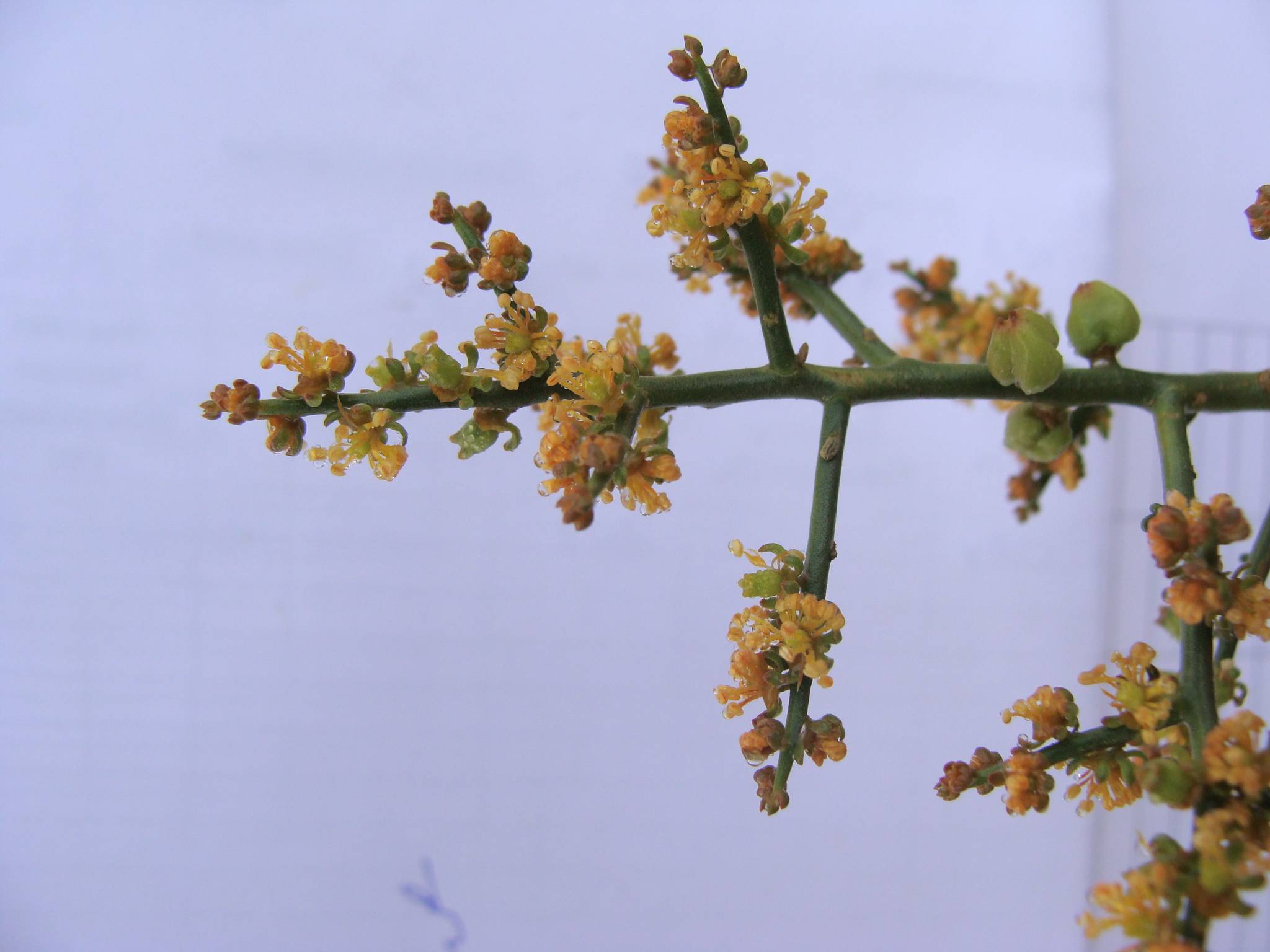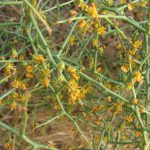 please help to identify spiny species of Kachchh gujarat – efloraofindia | Google Groups
Request to all plz help me to identify
this are the plant fo Kachchh region of Gujarat state
---
… the nature of plant and fruit makes me think of Euphorbiaceae.
---
Yes Euphorbiaceae from me too….
---
I will be thrilled if this is Euphorbia tirucalli flowering—- long waiting to see E. tirucalli flowering.
---
That also came to my mind, but unfortunately there are no cyathia to be seen there appear to be separate male and female flowers, and may be some bisexual also (not sute). This is how
E. tirucalii
looks in flower:
http://images.bidorbuy.jpg
---
Could you get it identified ?
---
Yes Sir,
It has been identified and under publication process…
---
So, can you tell us the genus?
---
Could it be a species of Ephedra?
---
I think looks different from 
Ephedra
---
It is not Ephedra. Checked flora of that location and found similar looking many sp. but not an exact match !
---
It has some similarity with Suaeda species
---
Both Ephedra and Suaeda are not agreeable here…I hope … can disclose the genus or family..
---
To me appears to be Suaeda or similar genus only, as per comparative images herein.
---
Flowers remind me of Tetraena simplex of Zygophyllaceae I have seen in Oman.
Missed this post earlier.
---
I think looks different from Tetraena simplex
---
The plant imaged is probably not S. fruticosa or S. monoica. I really doubt that is Chenopodiaeae. Please let me know if you can find other solution.
---