Carpesium trachelifolium Less., Linnaea 6 233 1831. (syn: Carpesium cernuum var. trachelifolium (Less.) C. B. Cl.);
.
NE. Pakistan to China (Sichuan, Yunnan) and Myanmar, Taiwan: China South-Central, East Himalaya, Myanmar, Nepal, Pakistan, Taiwan, Tibet, West Himalaya as per POWO;
.
---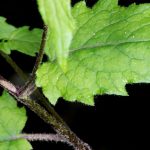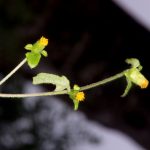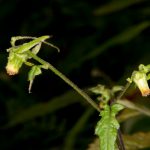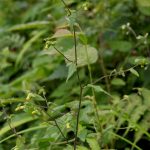 SK 2994 26 September 2021: 4 very high res. images.
Location: Kalikot, West Nepal
Altitude: 2600 m.
Date: 15 August 2021
Habit : Wild
Asteraceae … ??
---
This is Carpesium trachelifolium as per GBIF specimens from Nepal- one, two and as per FoC illustration.
---
Yes …
---
Is it a Blumea sp? Please advise.
Above Mcleodganj, Dharamshala, HP
2000m approx.

16 August 2016
---
Does not seem to match with any of the species as per comparative images so far in efi at Blumea
---
To me appears close to Blumea lacera (Burm.f.) DC. as per images, details and references herein.
---
Thank you … Most of the photos at the link show multiple flowers growing from the same node while our plants have solitary flowers. I am not sure if they match. Please check.
---
Yes. You have a valid point. It has to be something else.
---
Any idea about the genus or tribe of Asteraceae?
---
Please compare with Carpesium arbotanoides… Looks very likely…!!
---
Thank you … Carpesium looks very likely but our plant looks different from C. abrotanoides. I will look more closely soon.
---
Yes, looks different from images at Carpesium abrotanoides
What are the other species of Carpesium reported from your area?
---
Thank you … I have not been able to look into this yet. I will look up the reference material I have soon.
---
Carpesium nepalense Less. ??
---
Also could not find a match as per comparative images at Senecioneae
---
Also does not matches with Carpesium trachelifolium as per GBIF and Carpesium lipskyi Winkl. as per FOC illustration
---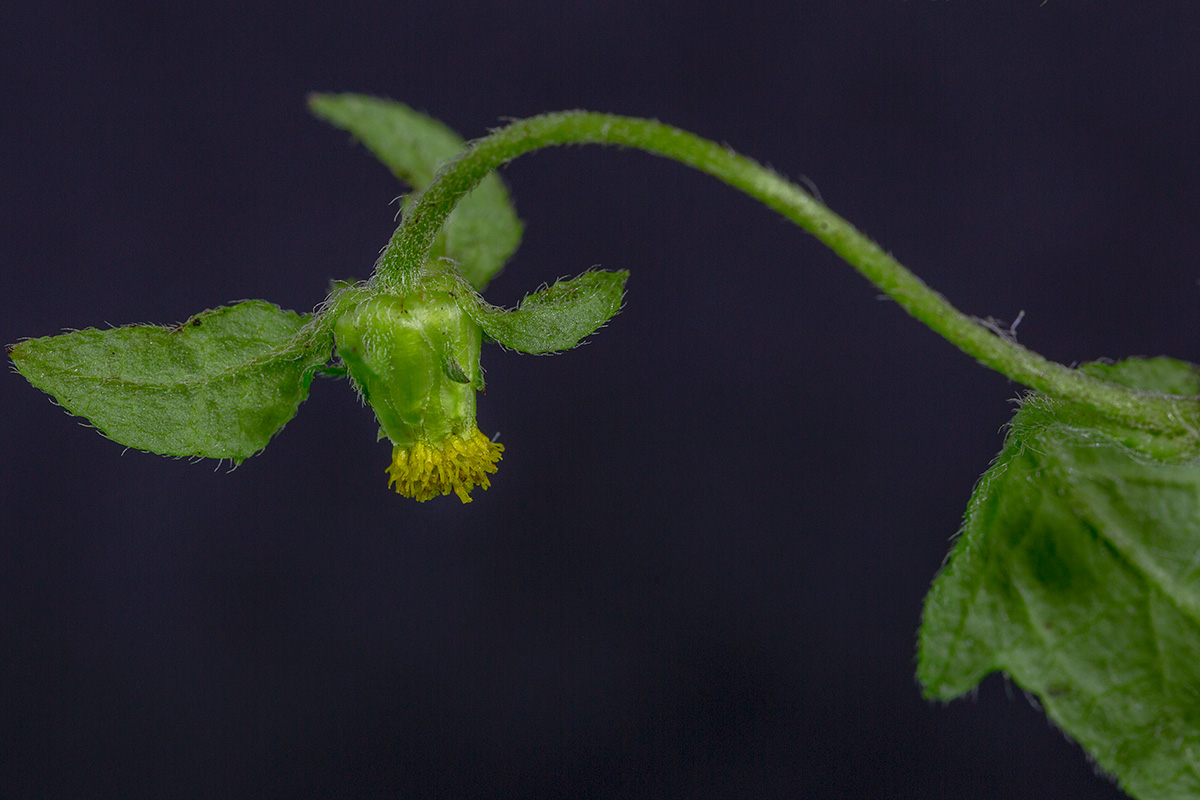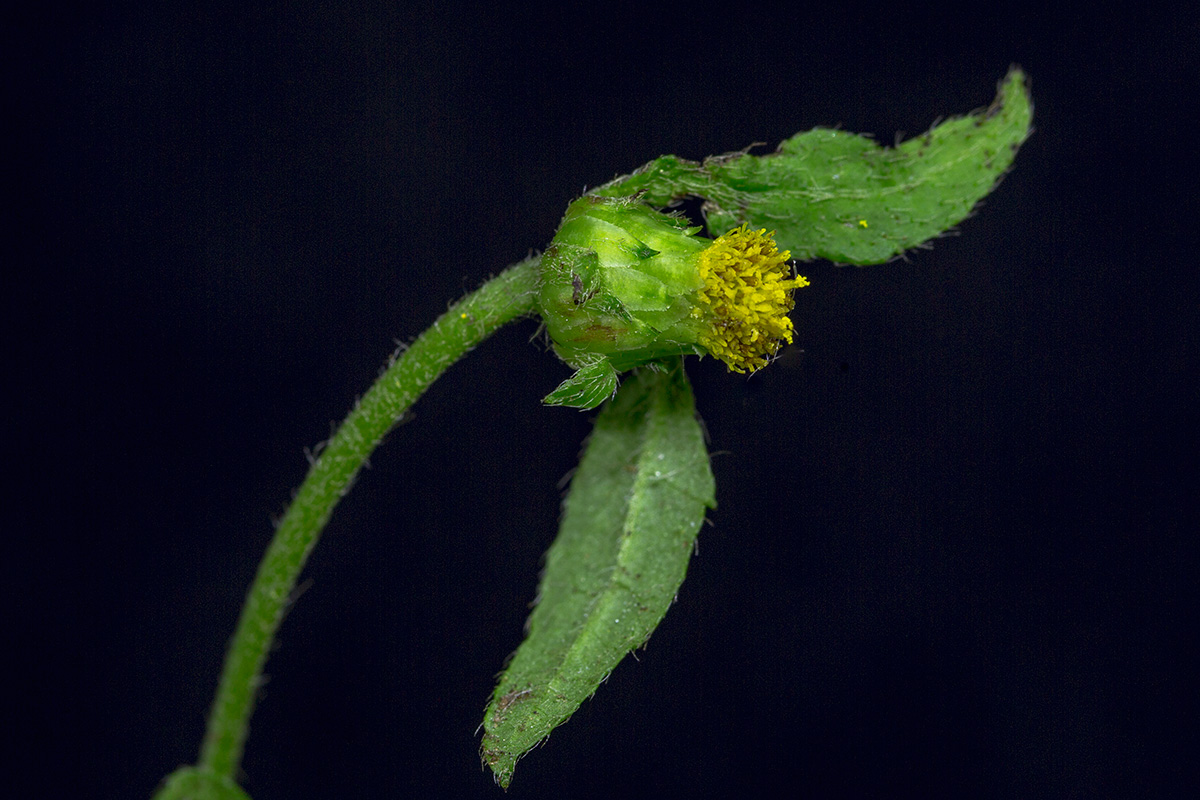 Thank you very much … for pursuing it and … again for suggestions. C. nepalense looks tantalisingly close but I am not yet sure. I am attaching a couple of additional photos taken this year to see if it helps.
Looks matching with Carpesium trachelifolium Less.
SK 2994 26 September 2021
---
.
---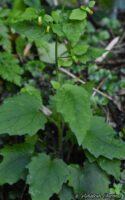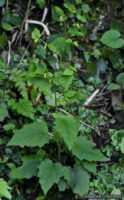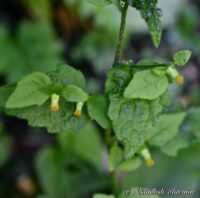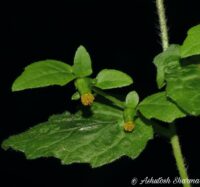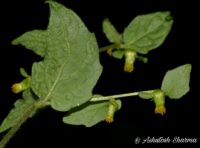 Carpesium trachelifolium Less. submission AS22 August 22: 6 very high res. images.
Carpesium trachelifolium Less.
Family – Asteraceae
A small sized about 1 feet long herb found on a walking trail in mixed temperature forest.
Photographed in Kullu District, Himachal Pradesh

In August 2022
---
.
---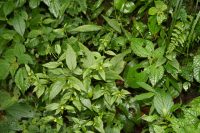 Need id assistance for Darjeeling plant 1: 1 high res. image.
I need your id assistance for Darjeeling Asteraceous taxon
Locality: Darjeeling [Jalapahar]
Carpesium nepalense var. lanatum (Hook.fil. & Thomson ex C.B.Clarke) Kitam. ??
---
It seems like Carpesium sp. May be C. trachelifolium…!!
---
Appears more closer to
https://efloraofindia.com/2021/10/09/carpesium-trachelifolium/
Pl. check.
---
---
.
References:
POWO  Catalogue of Life  The Plant List Ver.1.1  GCC  IPNI  GBIF specimens from Nepal- one, two (High resolution specimens) Flora of China  FOC illustration   Annotated checklist of Flowering plants of Nepal  Pan India Bouquets  India Biodiversity Portal