Colocasia oresbia A.Hay, Sandakania 7: 39 1996. ;
Assam (Manipur) to Bangladesh, Borneo (Sabah) as per POWO;
.
---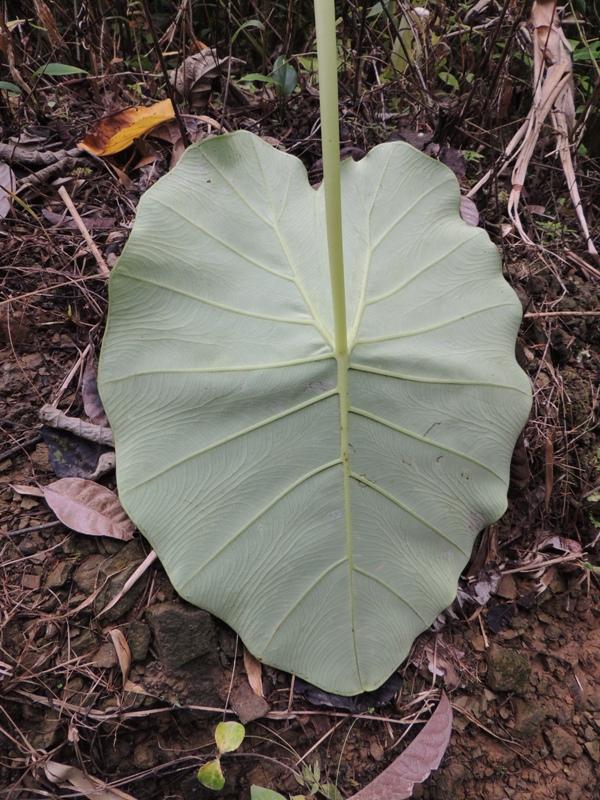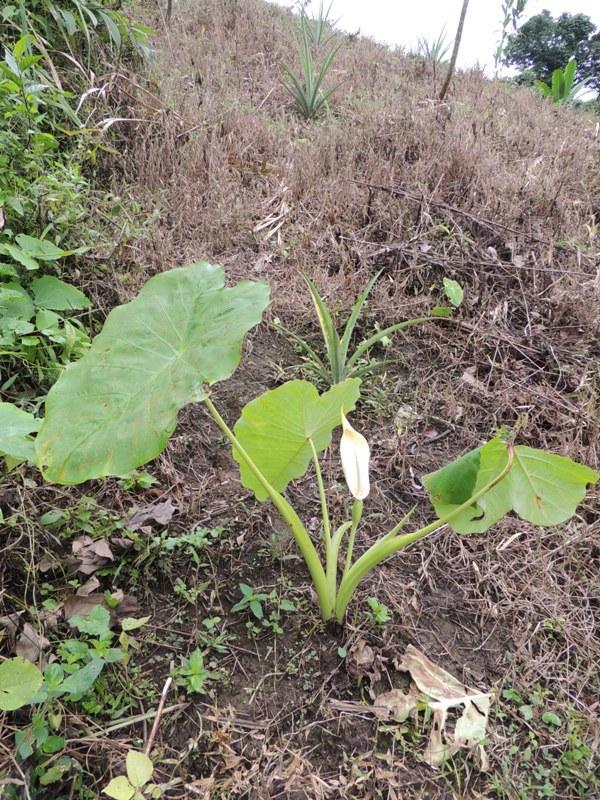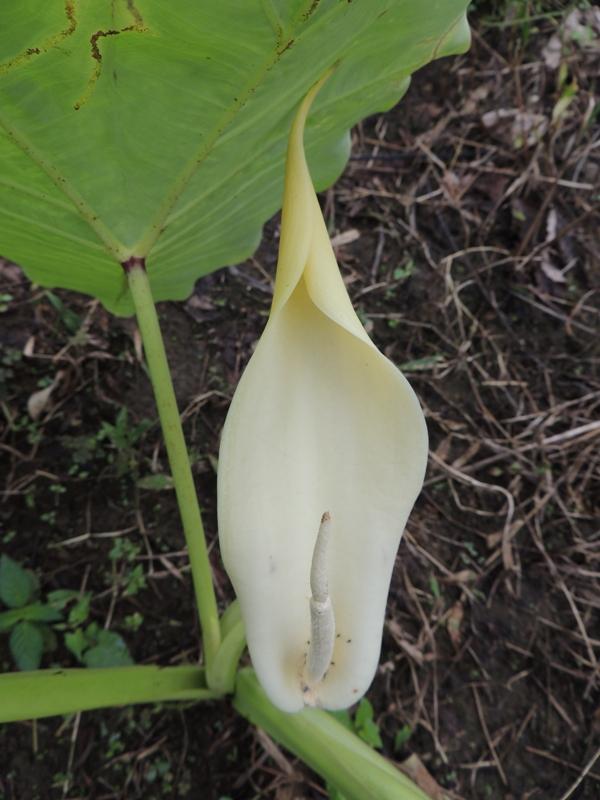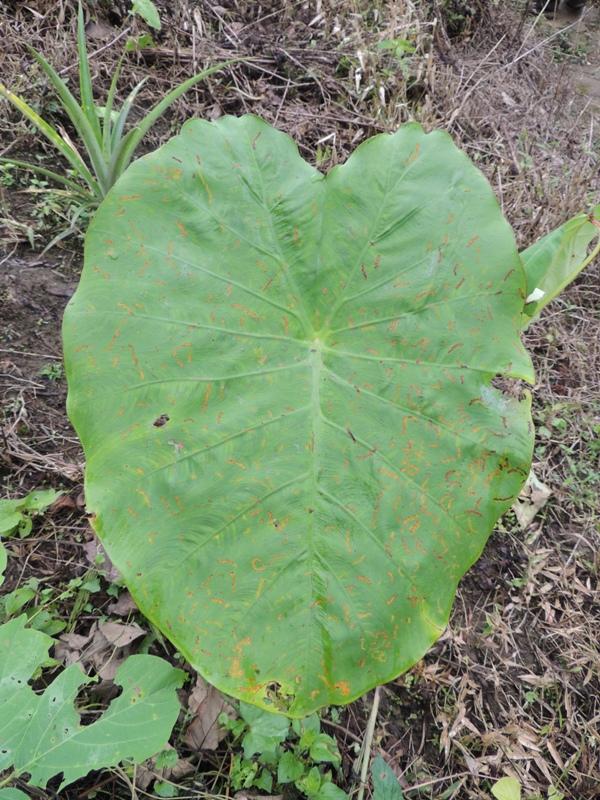 Araceae for ID (Alocasia sp. ?) : 11 posts by 4 authors. Attachments (4).
Yes …, I have read (and have forgotten too) about corals in a zoology paper, but never had this vision. Thank you very much, my brain now seems to have started perceiving the amazing way nature works.
---
It is Colocasia antiquorum Schott.
Alocasia odora is different plant –  POWO
---
I was following "Flora of China", Sir
---
Yes, I know. I have seen.
---
Then it's your call, Sir ji.
---
Flora of China is very old, around 15 to 20 years old.
---
OK Sir ji.
It's interesting to note that there is a Colocasia that has somewhat shiny adaxial leaf surface.
---
This species is probably Colocasia oresbia A.Hay.
An account of this novel species can be accessed at KEW and a paper from Bangladesh (https://pdfs.semanticscholar.pdf)
---
Sir, very similar with Colocasia oresbia, A.Hay
---
Yes probably.
---
Thanks, …, for id as Colocasia oresbia A.Hay.
You may be right as per Publication, POWO and GBIF.
---
Since you too agree, …, I think the id can safely be accepted.
---
---
.
References: POWO  Catalogue of Life  The Plant List Ver.1.1  WCSP  IPNI  Publication  GBIF (High resolution specimens) cate-araceae  IAS