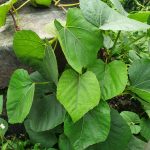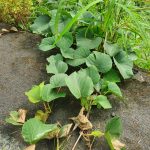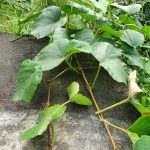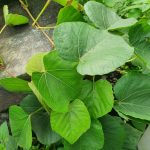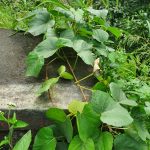 Wild Climber for ID : Way to Nasik : 06OCT21 : AK – 013: 5 images.
Wild climber seen on the way to Nasik in the ghats.
No flowers or fruits.
---
Ampelocissus latifolia??
---
This is more in line with Cissus repanda (Wight & Arn.) Vahl [Vitaceae].
---
OK !
---
I can not see if the tendril is simple or forked.
Pl. post a high res. image to show it clearly.
Id as suggested by … is possible.
---
---
As the tendrils appear to be simple and not forked, it can be Cissus arnottiana, as per keys and details herein.
---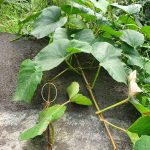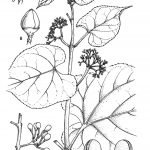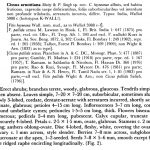 Looking at these images, I wonder if it is possible to ascertain the simple or the branched character of the tendrils that are all wound up in an entanglement! It is difficult to consider C. arnottiana in this case. Please refer to the attached description and the line drawing of C. arnottiana from the paper by B. V. Shetty & Paramjit Singh (Kew Bulletin, Vol. 44, 1989).
Moreover, the branches of C. arnottiana are said to be glabrous & glaucous. The appressed rufous tomentum indicative of the young twigs of C. repanda can be seen in the marked image attached herewith.
3 attachments.
---