Carlemannia tetragona Hook. fil., Fl. Brit. India 3: 85 1881 (syn: Carlemannia henryi H.Lév.; Carlemannia sumatrana Ridl.);
.
Assam to China (S. Yunnan, NW. Guangxi) and N. Indo-China, NE. Sumatera: Assam, China South-Central, China Southeast, East Himalaya, Myanmar, Sumatera, Thailand, Tibet, Vietnam as per POWO;
.
---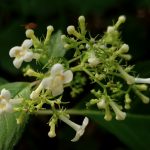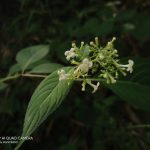 TQ-Arunachal-10 – Unidentified plant: 2 images.
An unidentified plant from East Siang distt, Arunachal Pradesh. Found blooming in October.
Unfortunately these are the only pictures available.
Any clues to its identification?
---
Closeness to Mussenda.
---
Offcourse, other than Mussenda.
---
Mycetia by any chance ?
---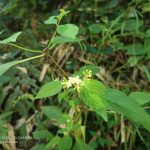 One more angle of the plant.
---
Carlemannia
---
I think it is Carlemannia tetragona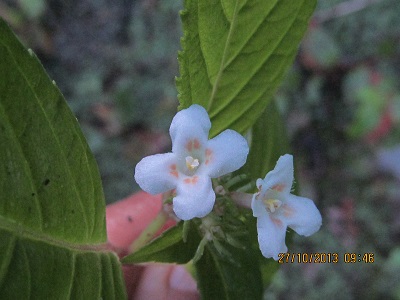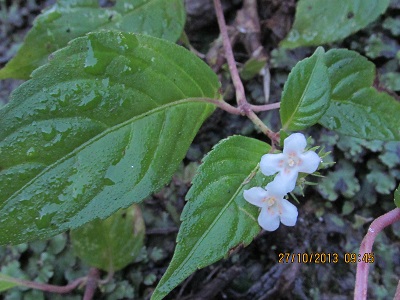 Arunachal flora-6
: Attachments (2). 4 posts by 3 authors.
Id pl
-a small shrub.
---
Cute looking flowers. Can't ID though.
---
This looks like one of the 
Abelia
 or 
Dipelta
 species in the 
Linneaceae
 (formerly in the 
Caprifoliaceae
)
---
I think this appears close to images at Carlemannia tetragona
---
---
.
References: POWO  Catalogue of Life  The Plant List Ver.1.1  IPNI  GBIF (High resolution specimens) Flora of China  FOC illustration