Lathyrus pratensis L., Sp. Pl.: 733 (1753) (syn: Lathyrus cashmericus Royle ex Baker; Lathyrus denudatus Gilib.; Lathyrus lusseri Heer ex W.D.J.Koch; Lathyrus pratensis subsp. lusseri (Heer ex W.D.J.Koch) Soják; Lathyrus pratensis subsp. velutinus (DC.) Soják; Lathyrus pratensis var. velutinus DC.; Lathyrus sepium Scop.; Lathyrus velutinus (DC.) Landolt; Orobus pratensis (L.) Stokes; Pisum pratense (L.) E.H.L.Krause);
.
Europe to Mongolia and Himalaya, Morocco, Ethiopia, Yemen: Afghanistan, Albania, Altay, Austria, Baltic States, Belarus, Belgium, Bulgaria, Buryatiya, Central European Rus, China North-Central, China South-Central, Chita, Corse, Czechoslovakia, Denmark, East Aegean Is., East European Russia, Ethiopia, Finland, France, Føroyar, Germany, Great Britain, Greece, Hungary, Iceland, India, Iran, Iraq, Ireland, Italy, Kazakhstan, Kirgizstan, Krasnoyarsk, Krym, Lebanon-Syria, Manchuria, Mongolia, Morocco, Nepal, Netherlands, North Caucasus, North European Russi, Northwest European R, Norway, Pakistan, Poland, Portugal, Qinghai, Romania, Sardegna, Sicilia, South European Russi, Spain, Sweden, Switzerland, Tadzhikistan, Transcaucasus, Turkey, Turkey-in-Europe, Ukraine, Uzbekistan, West Himalaya, West Siberia, Xinjiang, Yemen, Yugoslavia; Introduced into: Illinois, Irkutsk, Khabarovsk, Kuril Is., Magadan, New York, New Zealand North, New Zealand South, Newfoundland, Primorye, Sakhalin, Tuva, Vermont, Washington, Wisconsin, Yakutskiya as per POWO;
.
---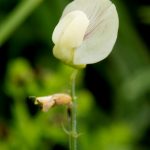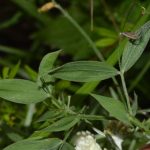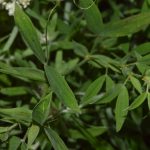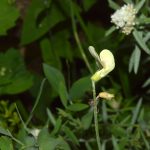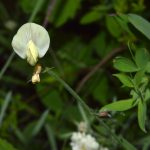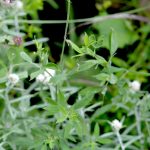 SK 3061 20 October 2021: 6 very high res. images.
Location: Jumla, Nepal
Altitude: 3118m.
Date: 18 August 2021
Habit : Wild
Lathyrus pratensis L. ??
---
Yes, appears close as per net.
---
Yes, appears close as per POWO, FoP illustration, Go Botany, Nature Gate, Wikipedia
---
---
.
References: POWO  Catalogue of Life  The Plant List Ver.1.1  ILDIS  Flora of China  FOC illustration  Flora of Pakistan  FOP illustration Annotated checklist of Flowering plants of Nepal  Go Botany, Nature Gate, Wikipedia