Pilea wightii Wedd., Ann. Sci. Nat., Bot., sér. 4, 1: 186 1854. (syn: Adicea wightii (Wedd.) Kuntze; Pilea huegelii Blume; Urtica radicans Wight);
.
S. India, Sri Lanka, China (Guangxi, Guangdong): China Southeast, India, Sri Lanka as per POWO;
.
---
Slender herbs, glabrous. Leaves 1-3 x 1-2 cm, broadly ovate to suborbicular, acute, subcordate at base, crenate, 3-ribbed; petiole 2-4 cm long. Female cymes 1-2 cm across, shortly peduncled, branches pink; perianth lobes curved, smooth. Achenes 0.5 x 0.5 mm, biconvex, smooth or tubercled.
Flowering and fruiting: October-December
(Attributions: Dr. N Sasidharan (Dr. B P Pal Fellow), Kerala Forest Research Institute, Peechi as per India Biodiversity Portal)
.
---
What is the botanical name of this herb. The stem is translucent, the plant appears only during monsoon.
Date & Time        18/6/ 2010
Location: Place, Altitude, GPS        Chethalayam, Sultan Bathery, Wayanad, Kerala.
Habitat: Garden, Urban, Wild Type:        Wild
Plant Habit: Tree, Shrub, Climber, Herb        Annual herb
Height, Length.        10"
Leaves Type, Shape, Size        Oval, pointed, ¾"
Inflorescence Type Size
Flowers Size Colour Calyx Bracts-
Fruits Type, Shape, Size Seeds
Other Information like Frangrance, Pollinator, Uses.        Stem translucent, plants seen only during monsoon.
---
I have seen this plant in Pattambi, Kerala. When I accidently touched this plant, I got stinging like sensation all over my hand. Looks like from the  nettle family.
---
You have made an incorrect guess. The plant you are referring to is different. We have quite a bit of it. This plant as you will notice in one of the pictures is held by me in my hand. It does not create any allergy.
This plant is very tender, the stem contains a very large part of transparent fluid, in fact most of it is fluid.
---
… then it could be any other leaves before I touched this plant.
---
I feel it to be Girardinia diversifolia – (Link.) Friis. from Family Urticaceae
---
It is not Giradinia diversifolia. Please check the link below.
http://en.wikipedia.Girardinia_diversifolia_2
---
Agee with … This is Laportea interrupta [Fleurya interrupta] a type of stinging nettle.
---
In Bengali we call Laportea interrupta as "Lal Bichuti" [Red Stinging nettle] . A member of  Urticaceae  hence causes itching which we touch the tip of the stem with young leaves which has some stinging hair causing the irritation but older parts are safe. Probably … touched the tip of this plant and as from the photo of … I see the is holding the base of the stem so never realized the sting but the stinging hairs are visible in the photos.
---
Adding the link from Flora of China with description and illustration
http://www.efloras.org/florataxon.aspx?flora_id=2&taxon_id=242328231
---
The plant you are referring to is different. I will send you the pictures of it within 1/2 an hour. This is different. It is not Laprtea interrupta. In fact I am just attaching a copy of the picture of Laportea interrupta for your perusal. I must admit however, that both the plants appear very similar to each other. The difference is in the stem. The stem of the plant that I have sent is almost transparent and the stem of Laportea interrupta is redish and has fine hair like particles on it. It is taking too long to upload as such am sending them to you by picasa.
---
… would it be some species of Acalypha ?
---
Looks like Acalypha species..
---
The venation pattern (3-main nerves with impressed reticulations), hairs (some members of nettle family i.e. Urticaceae are really harmless) and the inflorescence (no bracts as the case in Acalypha) and stems (delicate/fleshy) all making me to think of Pilea, most probably Pilea pumila of Urticaceae. This species is not having stinging hairs unlike its other relatives.
However, I look forward for validation of its id!
---
a great choice rally do the plant looks like Pilea pumila !! Thanks for pointing out the features overlooked by me.
---
I think you have got it spot on. Here is a link with pictures
---
If anyone familiar with Rajmachi, goes near the catchment of Tungi dam, he/she would surely come across this stinging plant specially during/post monsoon season
---
The plant is not what you state. Its identity has been confirmed as Pilea Pumila, identified by …, confirmed by … I have also copied a link in my last mail which clearly shows the pictures of Pilea pumila. These pictures matches the ones posted my me.
---
I think it is Urtica Parviflora
---
No, it is not Urtica Parviflora. It is Pilea Pumila only.
---
Lecanthus peduncularis...?
---
To me appears close to Pilea wightii as per Flora of Peninsular India and GBIF specimens- one, two, three
Kindly check and confirm pl.
---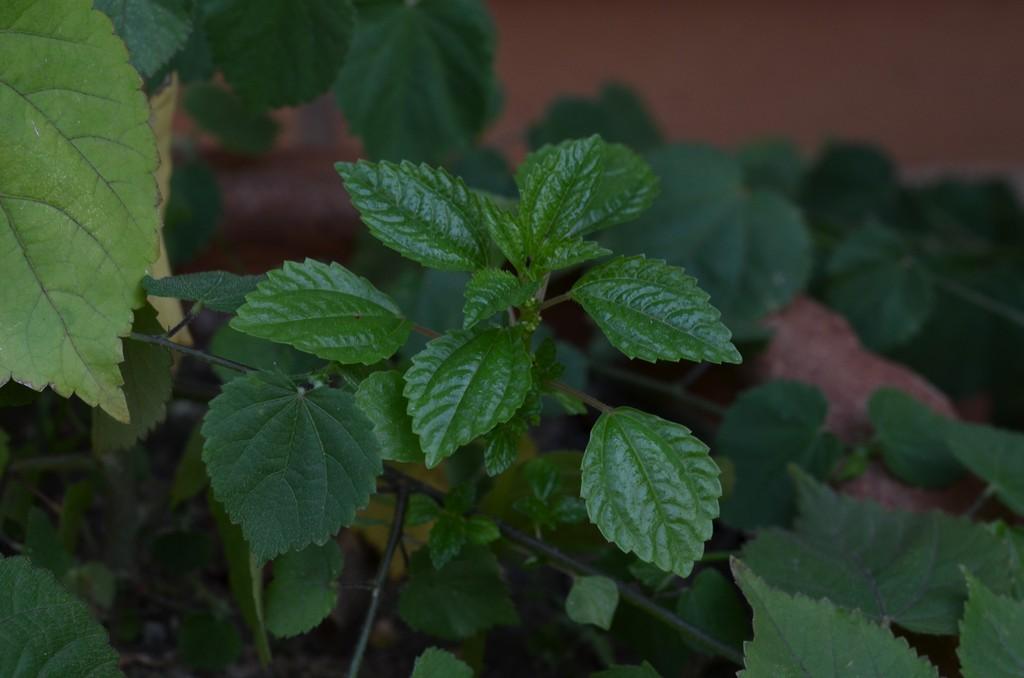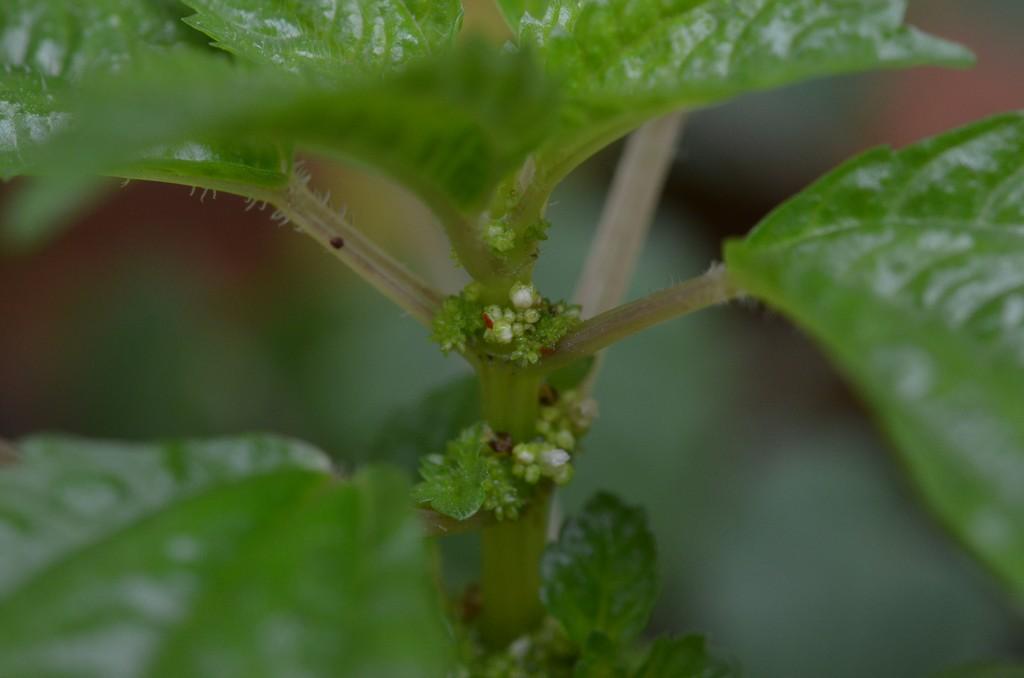 ANAUG52 Please identify this herb
: 5 posts by 3 authors. Attachments (2).
Growing as a weed
Bangalore
August 2014
---
Could it be Pilea nummularifolia??
---
Thank you very much sir.
I followed your lead and found that this unidentified herb (attached) photographed by me was
Pilea nummularifolia
whilst a simple search of
http://davesgarden.com/guides/pf/go/140735/
proved that the original plant posted is, most likely,
Pilea pumila
. Both are ornamentals and exotics.
Please let me know what you think sir,
---
There is some chance of this being Pilea wightii as per Flora of Peninsular India and GBIF specimens- one, two, three
Kindly check and confirm.
---
---
.
References: POWO  Catalogue of Life  The Plant List Ver.1.1  Tropicos  IPNI  Flora of Peninsular India and GBIF specimens- one, two, three (High resolution specimens) Flora of China  India Biodiversity Portal  IBIS Flora (Flora of British India)  Kerala plants