Corydalis calycina Lidén, Bull. Brit. Mus. (Nat. Hist.) Bot. 18: 532 1989.;
.
W-Nepal as per CoL;
.
---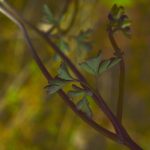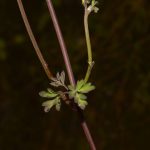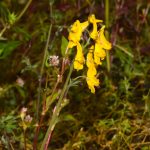 SK 3049 16 October 2021: Mixed thread: 3 very high res. images.
Adding more images from 3260m.
---
I take it the new picture is also from West Nepal?
This is Corydalis filiformis Royle or Corydalis calycina Lidén, two very similar species. The latter lacks a basal pouch to the lower petal and has smaller flowers with comparatively larger sepals.
Your photo shows no basal pouch, which suggests C. calycina, but the sepals are not quite as big as they usually are. But check the stigma to be certain (see Flora of Nepal). calycina has 4 apical stipitate papillae, whereas filiformis has 6 (and check Flora of Nepal)
Yes …, this is also from the same province but on the way to RaRa lake.
Looking at the net images I guess this is close to Corydalis filiformis Royle.
By the way, being inside the National Park I could  not collect the specimen.
May I have your opinion please ?
---
Very informative link! I think your plant is C. calycina, with the truncate outer petals.
---
Corydalis calycina Lidén
Thank you Dr. Liden for ID confirmation  ! So it is endemic sp.!
---
.
References: POWO  Catalogue of Life  The Plant List Ver.1.1  IPNI  Annotated checklist of Flowering plants of Nepal