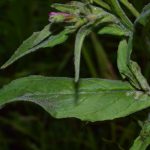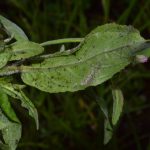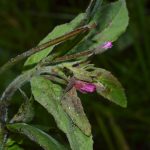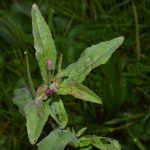 SK 3171 25 November 2021: 4 correct images.
Location: Mugu, Rara, West Nepal
Epilobium cylindricum D. Don. ???
---
Appears to be Epilobium brevifolium subsp. brevifolium as per images and details herein and as per comparative images at Epilobium.
Looks different from Epilobium cylindricum D. Don as per POWO.
---
E. amurense, tibetanum, wallichianum, sikkimense are listed in the book matching to this elevation.
---
Details of stigma (can not be seen) and stem are not clear.
Still we can take it as Epilobium amurense Haussknecht, Oesterr. as per discussions at SK 3172 26 November 2021, being from the same time and place.
---
This one looks slightly different to me since the number of leaves are too densely close and clustered, but not sure !
---
Any suggestion ?
---
I checked all sp. listed in that locality but yet to decide!
---
After checking all the four species listed in your area as per SK 3171 25 November 2021, I think this image (DSC_0218) (other images look different) may be Epilobium wallichianum as per GBIF specimens from Nepal- one     
Looks different from GBIF specimens of 

Epilobium tibetanum and Epilobium sikkimense
 Haussknecht as per GBIF specimens- one, two and POWO.
Other images look different.
---
Other images appear close to Epilobium brevifolium subsp. brevifolium, but different in the hairs on the stem and leaves as well as the shape of the leaves.
I could not find the id.
---
Hairiness of the stem for these (other than 1st image) is much similar to images of Epilobium parviflorum at Epilobium parviflorum from Gulmarg, Kashmir
---