Tetrastigma angustifolium (Roxb.) Planch., Monogr. Phan. 5: 439 1887. (syn: Cissus angustifolia Roxb.; Vitis angustifolia (Roxb.) Wall.);
Assam to Myanmar, Sumatera: Assam, Bangladesh, Myanmar, Sumatera as per POWO;
---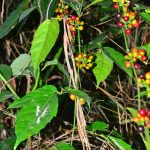 MS,Dec.,2021/12 Tetrastigma sp. ? for id:
Location : Aizawl, Mizoram
Date : 04-05-2018
I checked the keys and species listed in Mizoram as in MS, Dec., 2020/25 Cayratia sp. ? for id.
I think it is close to Tetrastigma angustifolium (Roxb.) Planch. as per POWO specimen and GBIF specimen.
---
Tetrastigma dubium or T.angustifolia ?
---
Yes, both appear quite close.
Pl. post high res. images along with descriptions of both species.
---
---
---
I will go for Tetrastigma angustifolium (Roxb.) Planch., being a herbaceous climber rather than a climbing shrub and leaves being digitately 3 foliate and not pedately 5-5 foliate and petiole being much shorter compared to the size of the terminal leaflet.
---
.
---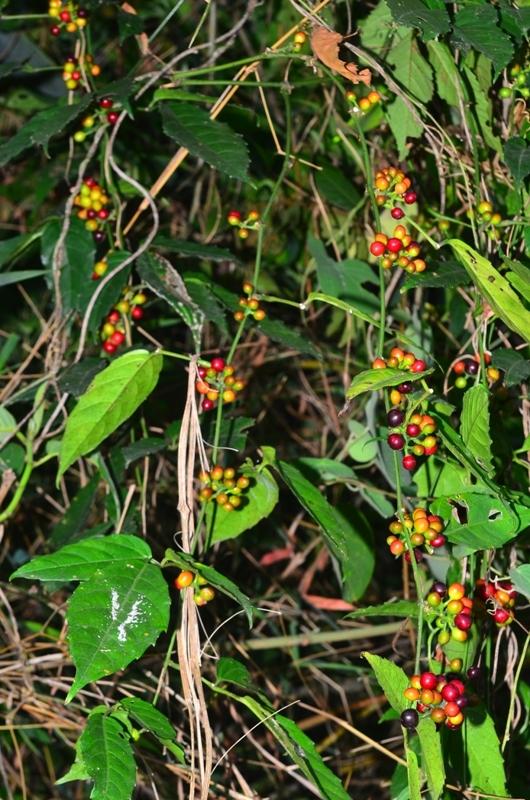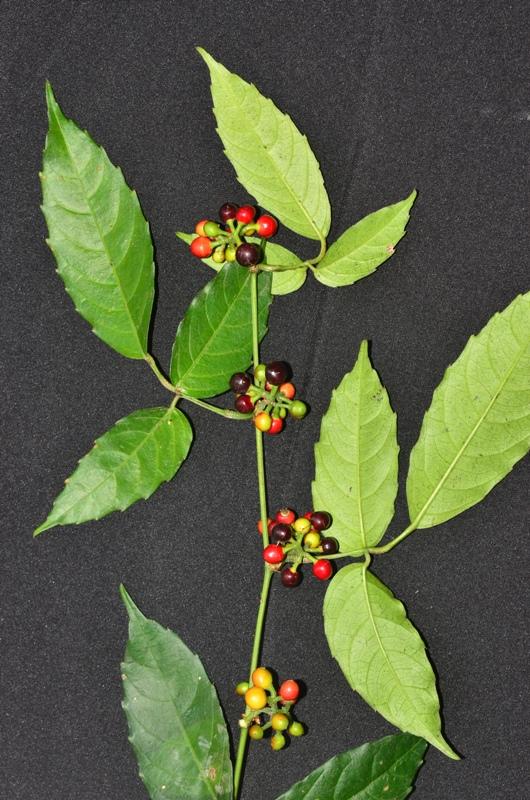 MS May, 2018/05 Tetrastigma sp. for Id : 8 posts by 3 authors. Attachments (2)
Location : Aizawl, Mizoram
---
It looks like Tetrastigma henryi Gagnep..
---
Pl. check Tetrastigma henryi as per suggestion of … at
Though there is no distribution there as per
---
---
.
References:
POWO  specimen  Catalogue of Life  The Plant List Ver.1.1  IPNI  GBIF  specimen (High resolution specimens) India Biodiversity Portal  IBIS Flora  Natureinfo