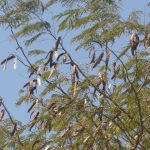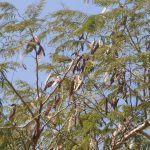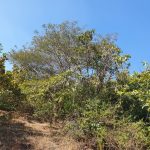 Tree for ID : Nasik : 19JAN22 : AK – 28: 3 images.
A wild tree seen at the base of Borgad.
Couldn't get much closer in this.
---
Please check Fabaceae !
---
Some species of Albizia i guess
---
The local name given by the forest guard was something close to Khubeta.
---
Pl. post high res. images to check the details.
Also check Leucaena leucocephala
---
---
This may be some Senegalia species like Senegalia polyacantha (Willd.) Seigler & Ebinger or something similar. But it is difficult to confirm with only these images.
---
If I can catch the flowering later, it might be easy.
---