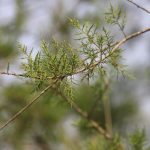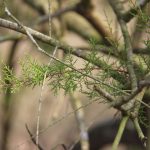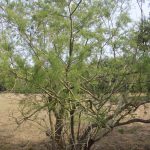 Bhitarkanika NP, December 2021 :: Tree for ID :: ARK2022-049: 4 high res. images.
This was clicked near the Dangamala boating centre in Bhitarkanika mangrove NP, Odisha in December 2021.
No flowering or fruiting seen.
Requested to please ID.
Is this some Tamarix?
---
Yes, a Tamarix species
---
Can be either Tamarix ericoides Rottler & Willd. or Tamarix indica Willd.
Flowers are required.
---