Myricaria rosea W. W. Sm., Notes Roy. Bot. Gard. Edinburgh 10(46): 52 1917.;
.
Nepal to China (NW. Yunnan): China South-Central, East Himalaya, Nepal, Tibet as per POWO;
.
Common name: Rosy False Tamarisk • Nepali: जिलेथी Jillethi
.
---
Shrubs or undershrubs, about 1 m tall. Stem prostrate, much branched with many ascending erect branches, new branches with more young branchlets, older branches reddish brown, dark brown. Leaves small, alternate, densely arranged on young branches, linear lanceolate-ovate to ovate-elliptic, about 4-10 x 0.8-2 mm across, margin entire, apex acute to obtuse, petiole sessile, stipules absent. Inflorescence dense racemes or spike-like racemes, scales at the base of the peduncle, about 2-6 x 1-2 cm across, terminal. Flowers bisexual, actinomorphic, hypogynous, pedicel about 1-2 mm long, bracts foliaceous, lanceolate-ovate, margins subentire or denticulate, apex acute to subacute, calyx 5 partite nearly from the base, lobes linear lanceolate, margins scarious, subentire, apex subacute, about 2-4.5 x 1-1.5 mm across, petals 5, spathulate-obovate, reddish purple or pinkish, cullcullate, margins entire, apex obtuse, persistent or sub persistent, about 5-7 x 2-4 mm across. Stamens 10, filaments united till half or slightly more, persistent, dilated at the base, free part about 1-2 mm long, anther bi-lobed, yellow. Ovary conical or pyramidal, trilocular, about 4-5 mm long, ovules many, basal placentation, stigma 3, capitate. Fruit capsule, elongate-pyramidal, about 8-10 x 2-3 mm across. Seeds numerous, obovoid-ellipsoid or ovoid, about 1-1.5 mm long, coma about 4.5-6 mm long, embryo erect, endosperm absent.
Along streams and sandy river beds with boulders of alpine Himalayas, altitude 3300-5200 m.
(Attributions: Ganeshaiah, K. N., UAS, Bangalore, India.; Kailash, B. R., ATREE, Bangalore, India.; Royal Norwegian Embassy grants. Indian Bioresource Information Network (IBIN), Department of Biotechnology, New Delhi, India as per India Biodiversity Portal)
.
---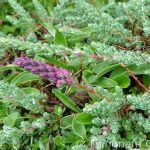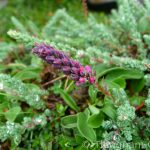 Myricaria rosea:
Myricaria rosea from Yumthang Valley, Sikkim.
Photographed in June.
---
.
---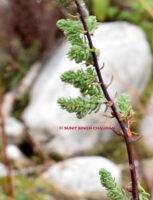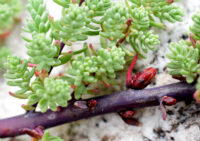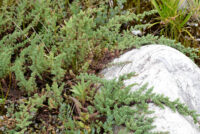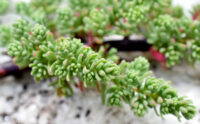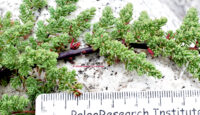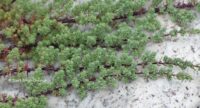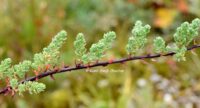 id required: 7 images- 3 high res.
please check the attached image.
Captured- Tipra Kharak Valley of Flowers
3600 m asl
---
it seems like some Juniper, attaching more Images.
---
To me looks different from images at
https://efloraofindia.com/2011/11/07/juniperus/
---
Yes Sir checked.
---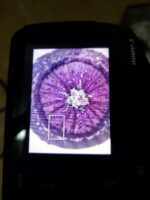 seems like some Myricaria, attaching TS also.
---
Can it be Myricaria rosea W. Smith, reported from Kumaon ?
---
Yes, according to the CoL !
---
Sir what is about Myricaria germanica
---
I think it looks different from images at 
Myricaria bracteata
(syn.
Myricaria germanica
(L.) Desv. subsp.
alopecuroides
(Schrenk) Kitam.).
---
Yes Sir
---
---
.
References:
POWO  Catalogue of Life  The Plant List Ver.1.1  IPNI  GBIF (High resolution specimens) Flora of China  FOC illustration  Annotated checklist of Flowering plants of Nepal  Flowers of India  India Biodiversity Portal  IBIS Flora  Bhutan Biodiversity Portal