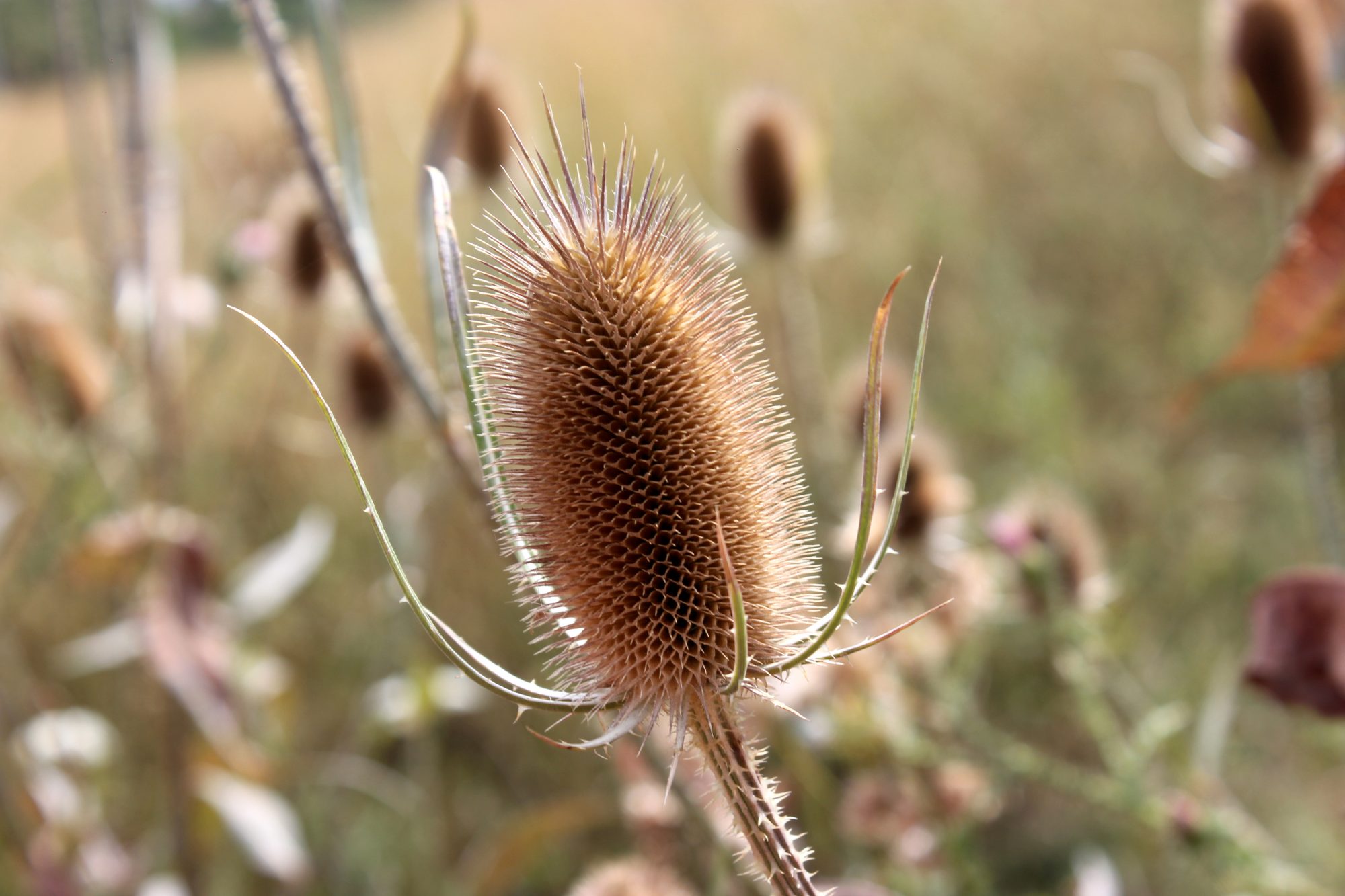 Gurcharan Singh: Best Flora Photograph to celebrate 15 years of completion of efloraofindia:
"Beauty in death"
Year 2019 was the most productive year for me because I was able to capture nearly 9000 images of plants between March and September. It was also the first time I was able to capture spring plants in California, on earlier visits we were able to capture summer and autumn plants only. We visited Toronto, Canada during August-September, when most of the plants had begun to complete their life cycle. I was able to capture a few plants of Wild Teasel, Dipsacus fullonum with lavender flowers in a head, but perhaps the almost dried fruiting head of an almost dead plant captured from Mississauga along roadsides on 28 August, 2019, looked more beautiful. I am sharing the same.
---
Thanks, Singh ji, for the superb image showing nice details and feelings.
---
Absolutely beautiful, Gurcharan ji.
---
It is really a very beautiful image..!!
The associated memories are what make things more interesting..!!
---
Published at
https://efloraofindia.com/2022/04/27/gurcharan-singh-best-flora-photograph-to-celebrate-15-years-of-completion-of-efloraofindia-on-17-6-22/
Posted it in efloraofindia Facebook page.
Pl. give it wide publicity in Social media, by posting it in your profile/ groups/ Instagram etc.
---
Very beautiful!
---
Beautiful capture, Gurcharan ji!
To me, it looks like a gracefully matured motherly seed-pod proudly standing after fulfilling her life goals and ensuring the continuity of her species and legacy for generations to come 🙂
---
What a appropriate description … … please add these beautiful lines.
---