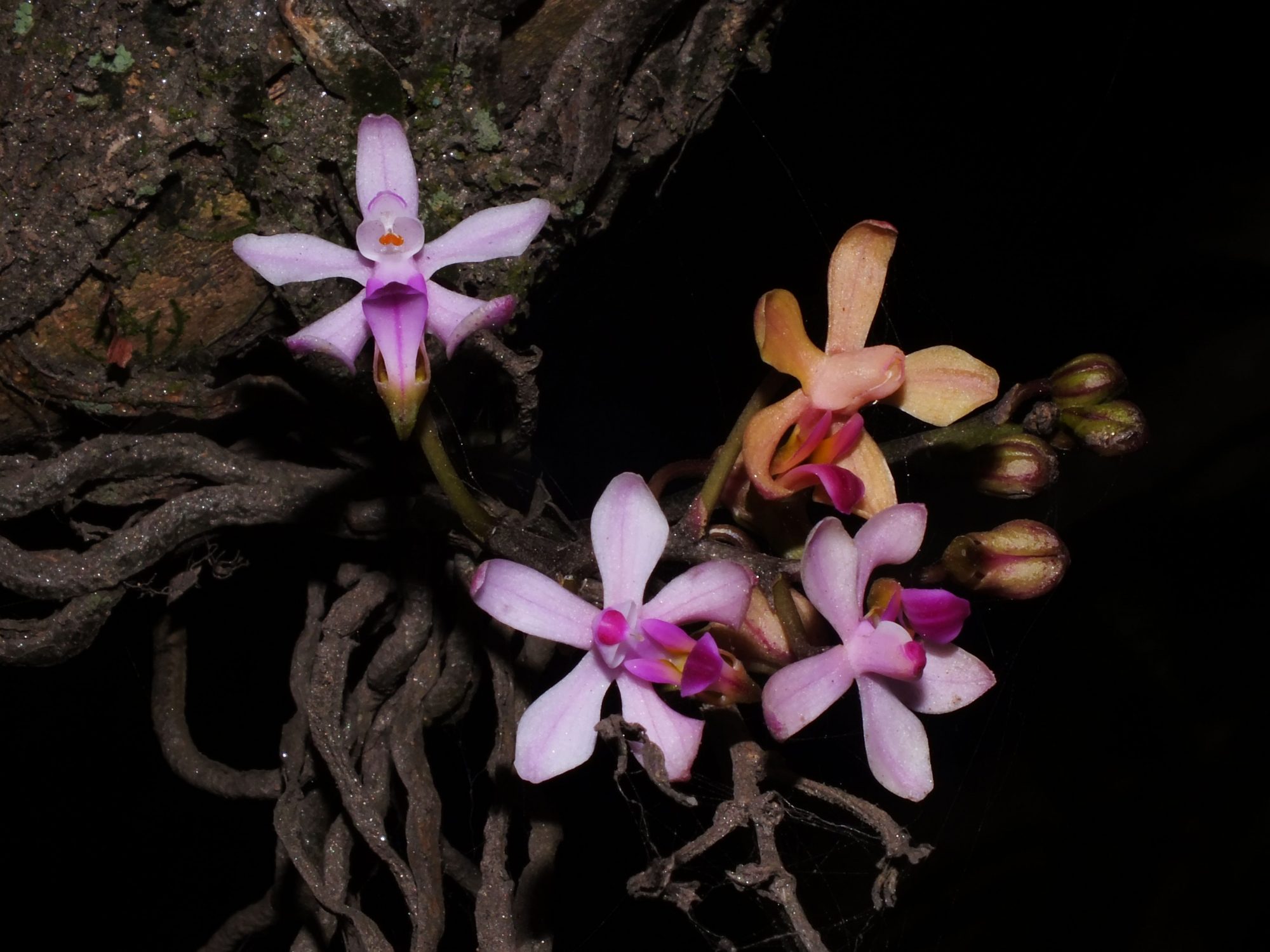 Nidhan Singh:: Flora Photograph to celebrate successful completion of 15 years of efloraofindia:
When I look back at my attempts to photograph flowering plants, it gives a sense of satisfaction that, out of interest, I could manage to visit a lot of places…especially in the Himalayas..!!
Every tour is deeply engraved in my memory and the feelings are unforgettable..!!
One of such tours was with Smita Ji, wherein we roamed around in Pelling (Sikkim), Darjeeling and Mirik lake…!!
The picture being presented here could be recorded with quite a lot of hard work, as both of us were really excited after seeing this…as usual with epiphytes, this was high up on a branch..but we were determined to have some shots..
Result… some pics of
Phalaenopsis taenialis….!!
---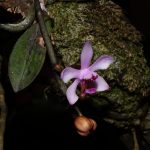 I could not resist sharing this pic also…
---
Beautiful clicks Nidhan ji, and feelings associated with the plant.
---
Thanks, Nidhan ji, for the superb presentation.
I can feel the efforts on your part to click this extra ordinary beauty.
I still remain mesmerized by your images with such black background.
I always love your extra ordinary images.
---
---
Thank you very much … for your nice words…
…, I will not leave any next opportunity to have a tour with you, whether in Himalayas or your side of country..!!
---
Very beautiful Orchid indeed.
---