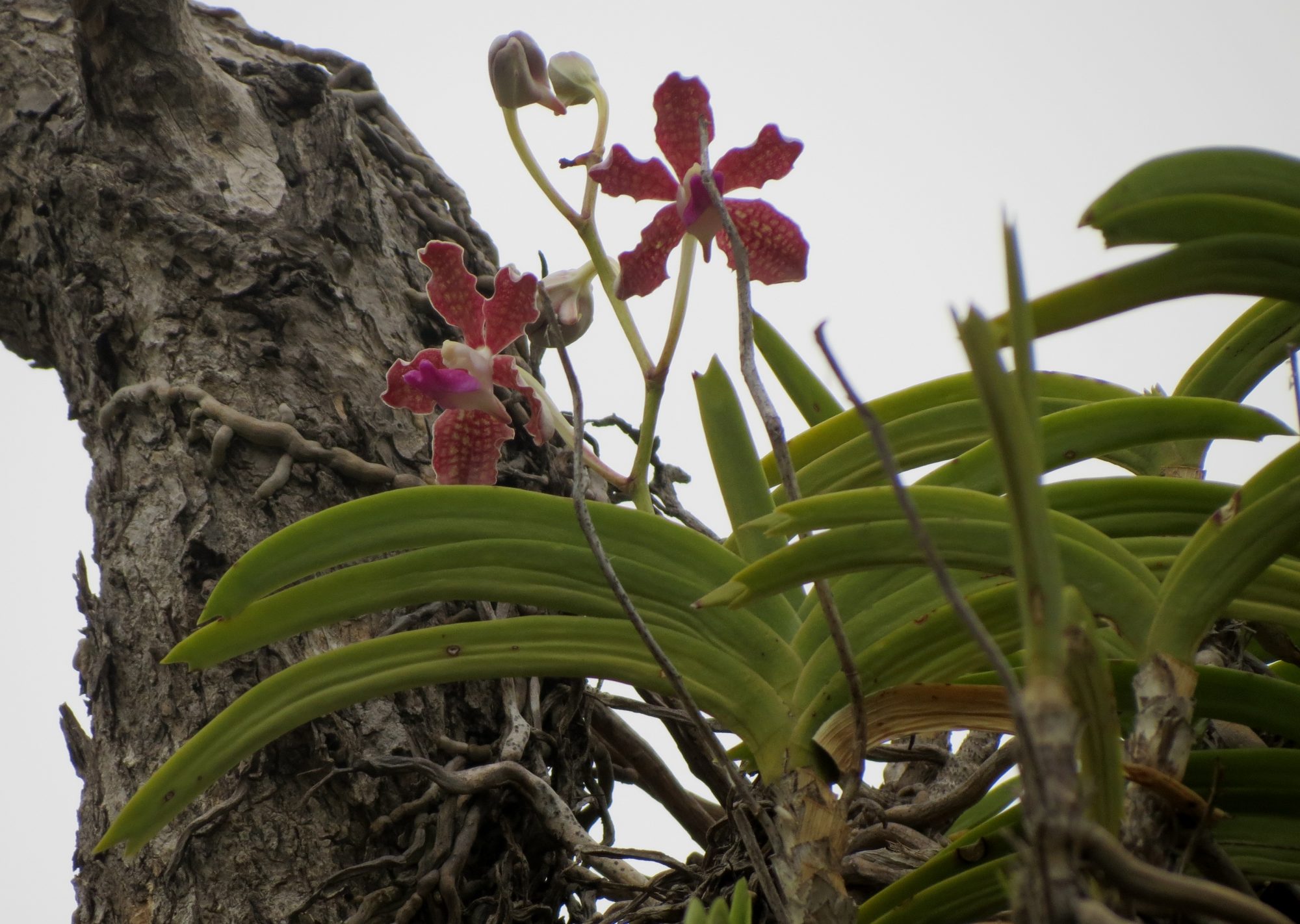 A. Lalithamba: Best Flora Photograph:
This is my entry for best picture; it is Vanda wightii; in Rapur-Chitvel ghat; on that day the sky is cloudy, though it is summer; I didn't found any plant in flowering in the forest for few kilometers; suddenly I found it on a deciduous high Terminalia tree; but there is a deep pit which is difficult to cross; to take the view of entire plant with flowers I stood on a stone on the edge; first I thought it as Vanda tasellata, but on close scrutiny, it is V.wightii, I am happy for my adventure. It is considered as endemic to Kerala and Tamilnadu.
---
Thanks, Lalithamba ji.
Yes, for flower hunters, it is a very very difficult situation many times.
Kudos for your courage.
---
Published at
https://efloraofindia.com/2022/05/11/a-lalithamba-best-flora-photograph-to-celebrate-15-years-of-completion-of-efloraofindia-on-17-6-22/
Posted it in the efloraofindia Facebook page.
Pl. give it wide publicity in Social media, by posting it in your profile/ groups/ Instagram etc.
---
Lalithamba Ji,
Nice click along with the write up.
---