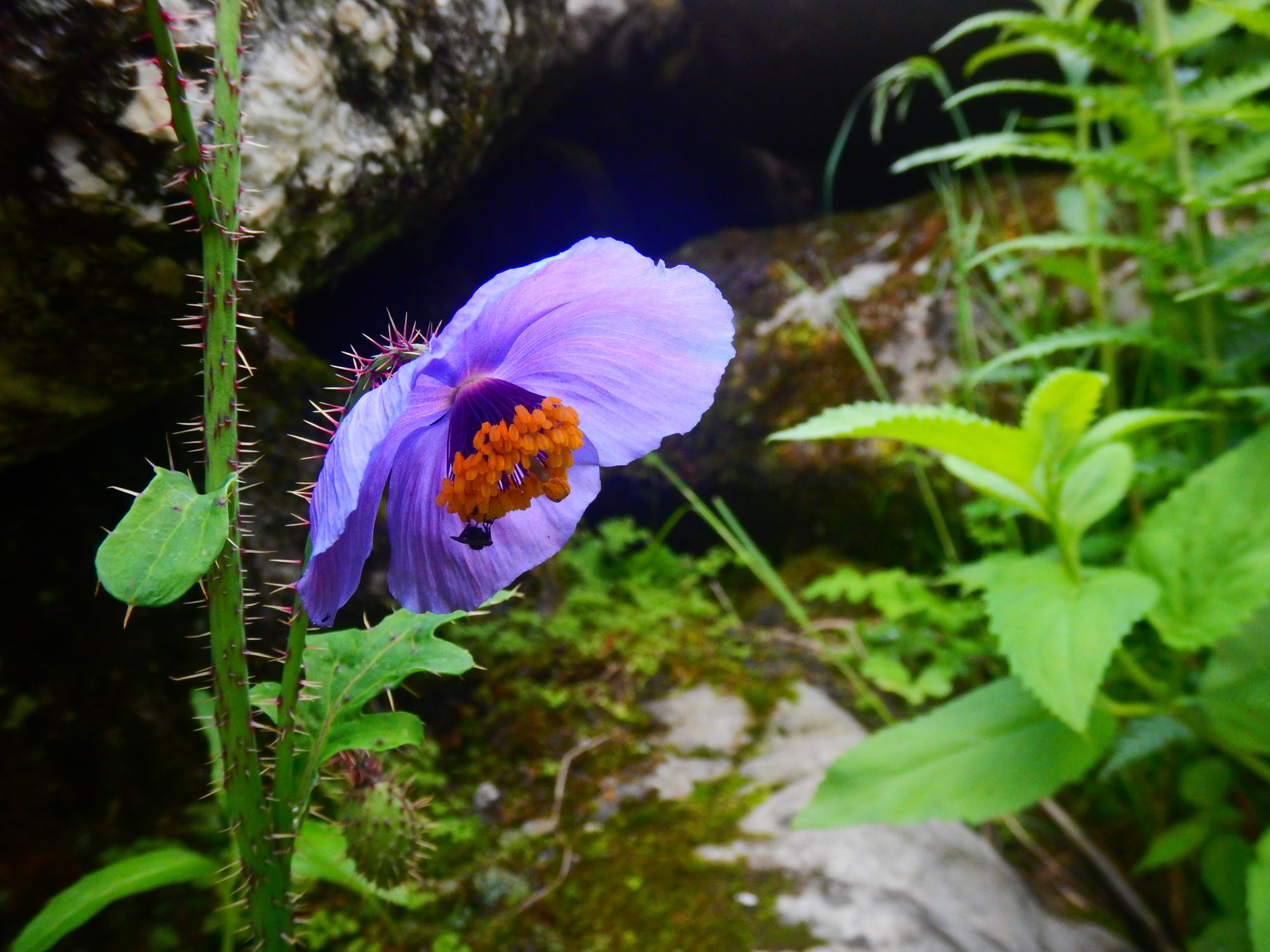 Satish Pardeshi: 'Best Flora Photograph':
Please find my entry for the Best Flora Photograph contest 2022.
The details and story behind the photograph.
Meconopsis horridula Hook. f. & Thomson,
syn: Papaver horridulum (Hook.fil. & Thomson) Christenh. & Byng).
also known as Prickly blue poppy found at altitudes of 3500-5500m from mid July to August end in Himalayas.
This photograph was clicked during my Hampta pass trek on a rainy day.
Probably the fly was taking refuge under that bright blue umbrella.
---
Thanks, Pardeshi ji, for the superb composition.
---
Published at
https://efloraofindia.com/2022/05/20/satish-pardeshi-best-flora-photograph-to-celebrate-15-years-of-completion-of-efloraofindia-on-17-6-22/
Posted it in the efloraofindia Facebook page.
Pl. give it wide publicity in Social media, by posting it in your profile/ groups/ Instagram etc.
---
Really beautiful Satish Ji..!!
---
Wonderful picture of Himalayan beauty, Satish ji !!!
---
Beautiful click
---
Very beautiful Meconopsis!!
---
What an unusual and pretty color of the Poppy flower.
Really superb.
---