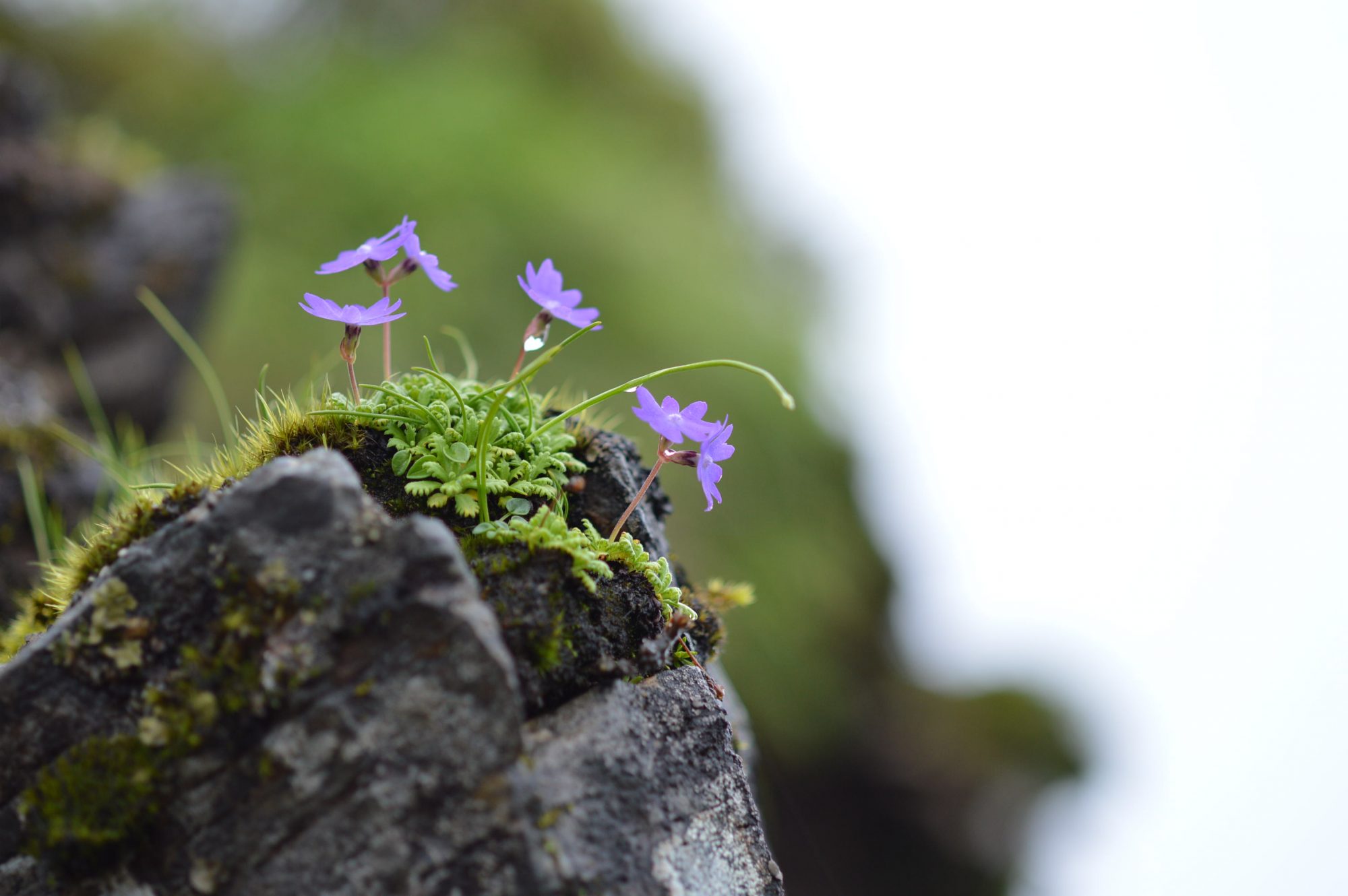 Saroj Kasaju: Best floral photograph:
Primula primulina (Spreng.) H. Hara
It was mid-monsoon and the dirt road leading to Kuri village was in a very bad state. We drove our jeep  with much difficulty and we had to give up the ride at 8000 ft. Now the climb to Kuri village at 11000 ft. has started. It was raining all the way and I had to carry all the loads by myself. I started clicking  all the way with much difficulty. Totally exhausted, I reached very close to Kuri village and I just missed the plant atop a cliff on the left side which I never saw before. Forgetting all my tiredness I tried to climb the cliff but could not get close enough to the flower. However, I could manage some shots from a distance and I was somewhat satisfied with the shots
Submitting for the Best flora photography contest
---
Thanks a lot, Saroj ji.
That is true grit.
I can imagine the risks you take at this age, to bring so much new Flora to eFI.
I have not seen anyone like you before.
My salutes to your great work.
---
Wonderful picture !!! And very nice plant, Saroj ji. Your adventure to get this is also as wonderful.
---
Such a cute flower & lovely picture as well
Worth taking efforts !!
---
Nice picture.
---
It is really nice to know the efforts involved in getting this beauty recorded… a lot of hard work and determination is required to get such rare plants, well done…
---
its amazing
---
Beautiful picture and great efforts!
---
Such a unique picture Saroj ji
---
Beautiful Saroj ji…it looks like a mini forest in itself…
---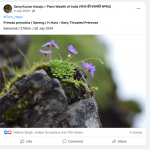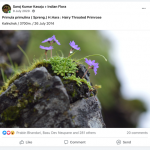 It was my most liked image on the Facebook page Indian Flora!
---
I like Primula. Nice image.
---
Saroj Ji,
Nice write up and beautiful capture.
---