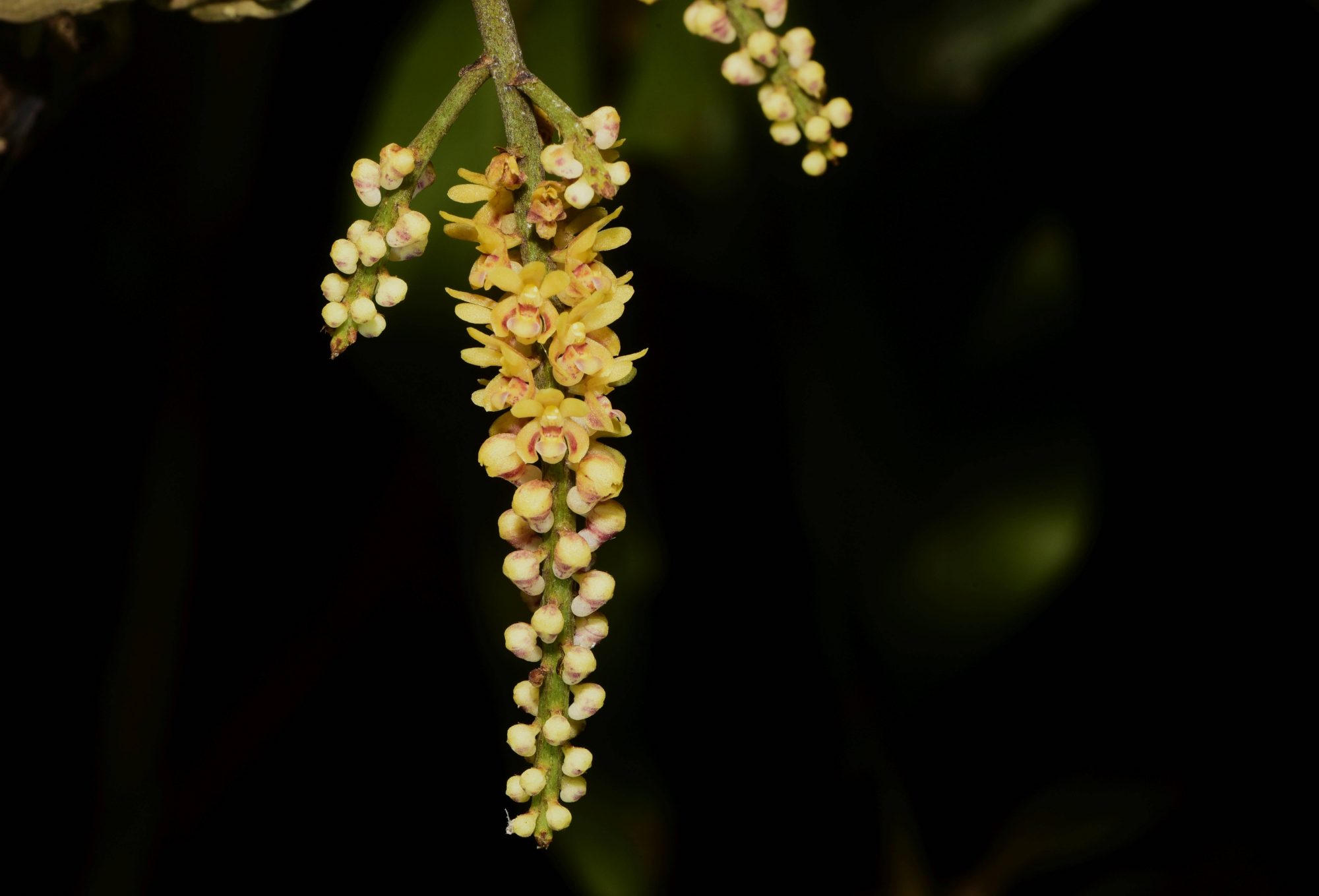 Best flora picture: 1 image.
Here attached is the best flora picture of mine.
I have chosen this, not only because it is one of the best flora pictures of mine but also it is not yet on our site.
Will send you a full set of pictures soon.
Pomatocalpa spicata, Breda.
From Thattekkad, Ernakulam district, Kerala.
Picture taken on 13-3-2022
---
Thanks a lot, Giby ji, for the wonderful image and a new addition.
---
Beautiful picture…thanks for sharing Giby Ji!!
---
amazing
---
Wow, wonderful picture, Giby ji !!!
---
Beautiful picture!
---
Are you saying you found this plant in wild in Kerala? Because I am not sure if it is known from Deccan part of India.
The image used in Orchids of Kerala is surely a cultivated plant.
And, a very nice picture!!
---
Yes it is from wild and I found it in different places deep inside forests in several places.
There is no chance of this being an escape from the garden as the locations I found were very far from habitation and so far, I haven't found any nurseries or home gardens.
However, I have a plant at my home, collected from natural habitat. Collected when there was no flower and I wanted to see flowering to confirm the species. Then I located the same at various places since 1998.
---
Published on
https://efloraofindia.com/2022/05/26/giby-kuriakose-best-flora-photograph-to-celebrate-15-years-of-completion-of-efloraofindia-on-17-6-22/
Posted it in the efloraofindia Facebook page.
Pl. give it wide publicity in Social media, by posting it in your profile/ groups/ Instagram etc.
---
Beautiful capture Giby Ji.
---