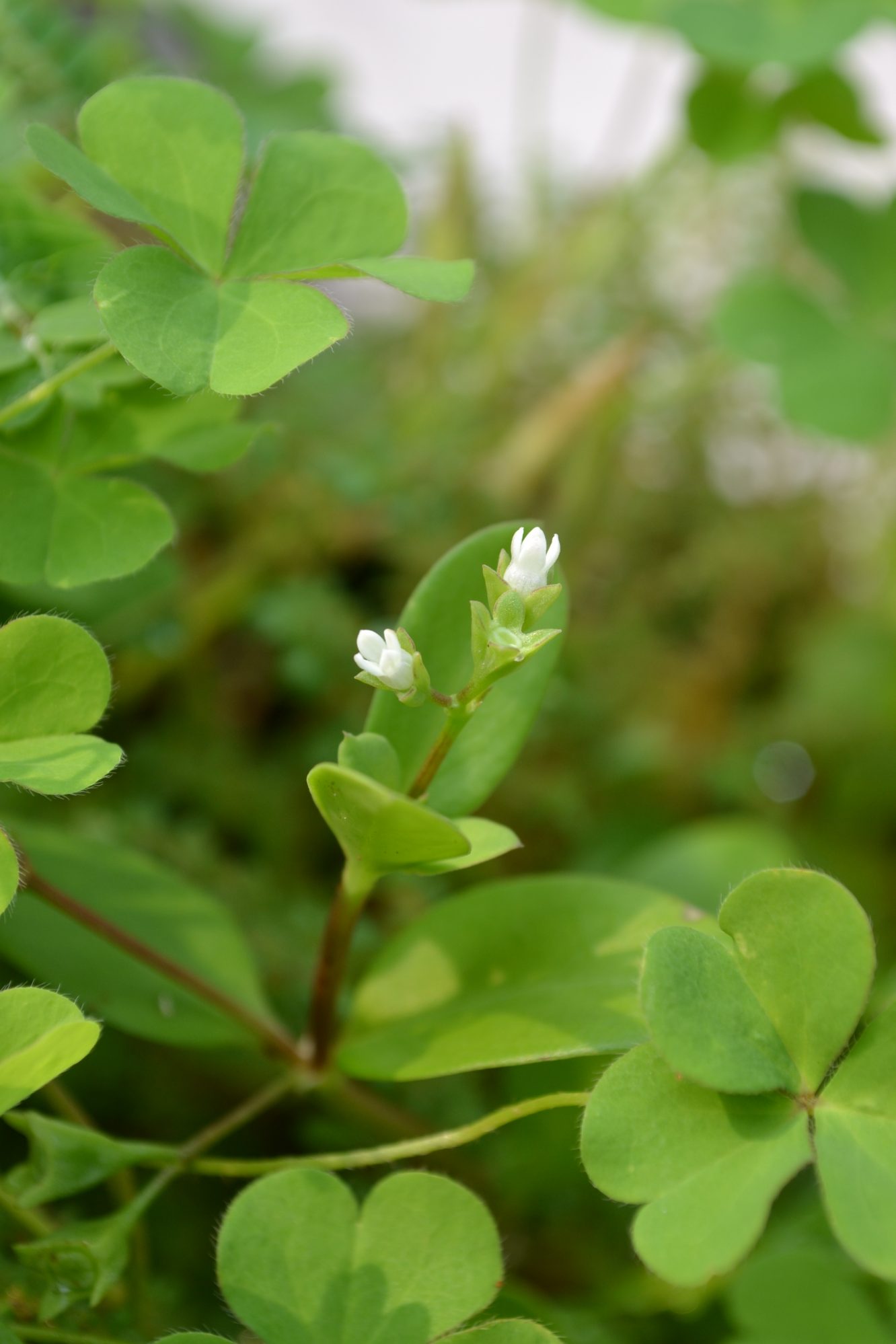 Sandhya Sasidharan: Best Flora Photograph to celebrate 15 years of completion of efloraofindia on 17.6.22:
I would like to share the picture and the story of a little plant that came to me unbidden. Years ago it had sprouted in a grow bag in which I used to grow vegetables on my terrace. I still wonder how those tiny seeds made its way into the bag. This was a plant I had never seen before.  I was sure that it belonged to Rubiaceae. I sought the help of my botanist friend Dr. Kunhikannan. At first he said he couldn't identify it and asked me to keep a herbarium specimen for him which I did. Later he came up with the identification. It was Oldenlandia attenuata (Hedyotis attenuata) which apparently has been identified from two districts in Kerala, one of which was Trivandrum where I was living. Another location of identification was Maharashtra. I tried the internet for more information but nothing much was available. It just says it is a native of India and perhaps Vietnam.
I was on the look out for the plant since then but I never found the plant in my neighbourhood.  I came across it in other parts of the city only a couple of times, that too a tiny cluster clinging on to the recess of a wall. I had wanted to post it in eflora but somehow I didn't ( I had photographed the plant in 2013). Looking at the eflora database now I can't find this species.
So I thought I would share this plant with you friends hoping that we can get to know more about the plant from our experts. Celebrating the 15 wonderful years of eflora with the story of this tiny plant, with lovely tiny white flowers, nothing flamboyant or glamorous… but silently continuing its journey with the sheer power of survival.
---
Thanks a lot, Sandhya ji, for such a well written story and photograph.
---
Published on
https://efloraofindia.com/2022/05/29/sandhya-sasidharan-best-flora-photograph-to-celebrate-15-years-of-completion-of-efloraofindia-on-17-6-22/
Posted it in the efloraofindia Facebook page.
Pl. give it wide publicity in Social media, by posting it in your profile/ groups/ Instagram etc.
---
Wonderful photo and story, Sandhya ji.
---
Beautiful picture Sandhya Ji.
---
Very nice story and beautiful picture.
---
Thanks a lot … Glad to be back after a long long time.
---
welcome back  Sandhya ji.  Very nice story and beautiful picture.
Sandhya ji sent me few seedlings (saplings)  of Cypress vine (Ipomoea quamoclit) by courier when requested her  when she posted the image to the group.  Now plenty have come up in my garden.
Thanks for your courtesy again,
---
This appears close to images at Leptopetalum pteritum (Blume) Neupane & N.Wikstr.
---