Polygonum cognatum Meisn., Monogr. Polyg.: 91 (1826) (syn: Polygonum affine Stephan ex Spreng.; Polygonum alpestre C.A.Mey.; Polygonum ammannoides Jaub. & Spach; Polygonum confertum Royle ex Bab.; Polygonum libanoticum Ehrenb. ex Meisn.; Polygonum maritimum Eichw.; Polygonum monticola Steud.; Polygonum myriophyllum H.Gross; Polygonum pluriflorum K.Koch);
.
E. Medit. to Mongolia and W. Himalaya: Altay, Inner Mongolia, Iran, Iraq, Lebanon-Syria, Mongolia, North Caucasus, Pakistan, Palestine, Transcaucasus, Turkey, Turkmenistan, West Himalaya, Xinjiang as per POWO;
.
---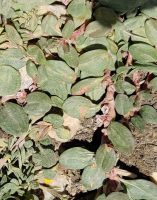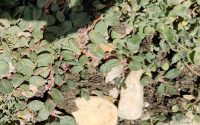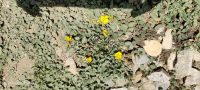 Polygonum cognatum Meisn. ?- Ladakh: 3 images- 1 high res.
Taken on 15.6.22 in South Pullu at around 15000 ft. while going up from Leh to Khardung La (17800 ft.).
---
As per POWO specimen and FoC illustration.
---
Yes
---
---
.
References:
POWO  Catalogue of Life  GBIF (High resolution specimens) Flora of China  FOC illustration  Flora of Pakistan  India Biodiversity Portal  Wikipedia  jungledragon  iNaturalist