Sonerila nayariana Murug. & V. Balas., Taprobanica 3(2): 93 (2011);
.
S. India as per POWO;
.
---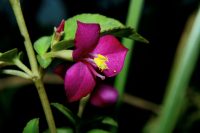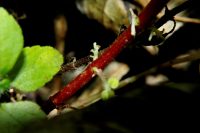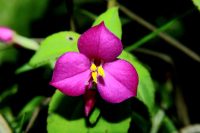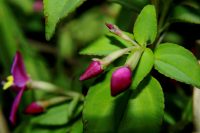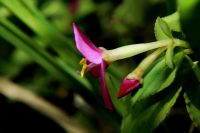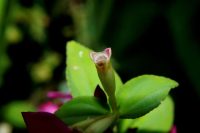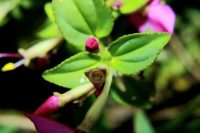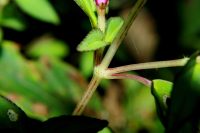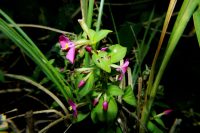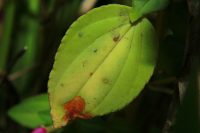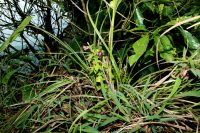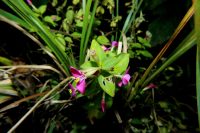 378 ID wild plant Sonerila: 12 high res. images.
Please ID wild plant,
Location: near Vannappuram, Thodupuzha, Idukki Dist., Kerala PIN:685607
Altitude: 1500fsl
Flower date: 21SEP2022, 02.20pm
Habitat: wild moisture, rocky misty hill, wind, shady
Plant habit: micro shrub, erect branches, slender weak angular fleshy stem, 03mm purplish hairy base diameter, tamarind taste, annual
Height: 20cm
Leaves: opposite, ovate, oblong, acute, simple, serrated margins, tamarind tasted, size upto:05×3cm
Flower: terminal racemose, 3 petals, diameter:20mm, pink, non fragrant
Fruit: capsule cone shaped green into brown, size:02.5×0.5cm
Seed:
Camera: CANON EOS1500D +FL10x
---
Please check !
---
Pl. check
https://efloraofindia.com/2011/03/30/sonerila/
---
Thank you very much for sharing the link, flowers are very matching, but having difference in peduncle image,
---
Very close to S. anaimudica, but not basally bulbous stem which showing in the diagram,
---
Could not find a match as per comparative images at Sonerila
---
I tried with listed species in Flora of Peninsular India, with distribution in the area.
But could not find any match.
It comes somewhat close to Sonerila grandiflora, but not convinced.
---
Looks close …!
https://efloraofindia.com/2016/10/28/sonerila-grandiflora/
---
Yes, it is very close to Sonerila grandiflora, (having two differences: lengthy peduncle and cylindrical stem) thank you very much for ID my plant,
---
The photograph closely resembles Sonerila nayarii. It is closely related to S. grandiflora but distinguished by the absence of a distinct peduncle. I hope the material might have been collected from high ranges of Idukki district of Kerala or from adjacent districts.
---
Thank you very much for ID my plant. Yes it is captured from high altitude of Idukki district,
---
Yes appears close to images of 
Sonerila nayariana
 as per images in 
POWO
.
---
---
.
References:
POWO  Catalogue of Life