Artemisia brevifolia Wall. ex DC., Prodr. 6: 103 (1838) (syn: Seriphidium brevifolium (Wall. ex DC.) Ling & Y.R.Ling);
.
Afghanistan to W. Tibet and W. Himalaya as per POWO;
.
---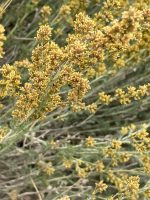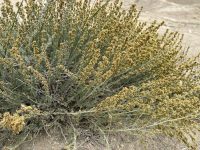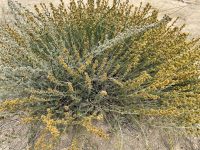 Ladakh, August 2022 :: Artemisia brevifolia for validation :: ARK2022-130: 4 high res. images.
This was at Namika la (a pass on the Srinagar Kargil route) at 3700 mt. ASL in August 2022.
Artemisia brevifolia
I arrived at the ID based on FoI and eFI pics. Requested to please validate
---
Yes !
---
not sure sir
---
This has become a sort of mystery.
We have to find out the descriptions of both/ others, if any and then analyse to find out the correct species.
---
https://www.gbif.org/species/3121505
https://www.catalogueoflife.org/data/taxon/GW5L
---
https://plants.jstor.org/stable/10.5555/al.ap.specimen.k001119018
https://indiabiodiversity.org/group/plantsindia/observation/show/623628
---
Keeping it as Artemisia brevifolia (although unable to find any description) as per id by Miroslav ji in FOI.
---
---
.
References:
POWO  Catalogue of Life